California Wildfires Impact HOA Insurance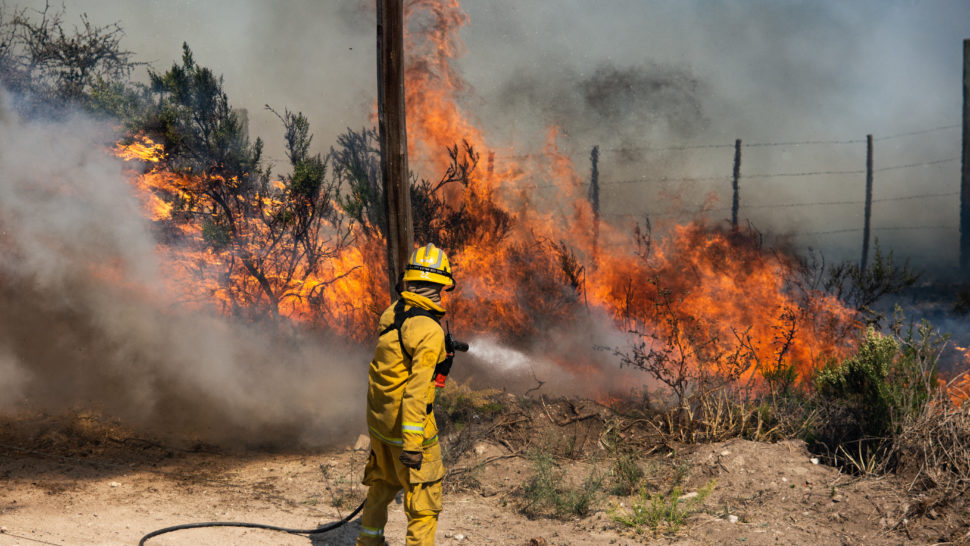 Severe weather and natural disasters have been a challenge for communities in different parts of California for decades, from droughts to earthquakes to wildfires. The state's most recent wildfire season is putting pressure on insurance companies to cut back on coverage to homeowners. This could impact the roughly 14 million Californians living in more than 49,000 community associations, according to estimates from the 2020-2021 U.S. National and State Statistical Review, published by the Foundation for Community Association Research.
Some insurers are frustrated that California regulators require them to set home insurance rates based on their historical loss experience, not projections of future losses that are determined by catastrophe modeling, according to The Wall Street Journal. State regulators say insurers can obtain adequate rate increases under the current system.
Typically, community association governing documents require the board to obtain and maintain a master policy for fire and casualty insurance. "As the market for fire insurance tightens and policies become more expensive or nonexistent, boards will struggle to meet their obligations under the governing documents to obtain insurance, at least not without significant assessment increases to cover rising premiums," says Matt D. Ober, partner at Richardson Ober DeNichilo in Pasadena, Calif., and a fellow in CAI's College of Community Association Lawyers (CCAL).
California, Colorado, Texas, and Arizona have seen massive losses due to recent wildfires. Some type of legislative effort must be advanced to address the impact of reduced coverage availability and high premiums, explains Ober. "No amount of mandatory brush clearance or fuel modification zones will eliminate the unimaginable impact of uninsured communities in fire-prone areas," he notes.
The only solution for insurance companies right now is to significantly increase premiums, according to Joel W. Meskin, managing director of community association products at McGowan Program Administrators in Fairview Park, Ohio, and a CCAL fellow.
This, however, means that boards will have to either significantly raise assessments or levy a special assessment to fund the fire insurance premiums or go without coverage, which they cannot do, says Ober. "And there is little chance of a community self-insuring for a catastrophic fire loss," he adds.
What can residents do to protect themselves and their homes going forward?
Meskin says to talk to a community association insurance professional and be proactive in fireproofing measures. This means building or buying a home with a composite or title roof and avoiding roofing such as shingles and shakes, as ashes or flames landing on this type of roof will burn it. Meskin also advises boards to talk to other communities in the area and connect with their local CAI chapter to conduct a program specifically on wildfire mitigation.
Ober recommends that residents review separate coverage and consult with their agent or broker to make sure they are fully protected from loss and/or liability in the event of a fire, considering the association's existing fire coverage. Secondary property loss and supplemental liability insurance are options to consider.
"Owners should make sure their separate interests policies provide loss assessment coverage to offset risks of an association special assessment to cover damage or the association claim deductible," he adds. In addition, residents and the board should research products on the market that protect against fire damage and implement them as soon as possible.
CAI has additional resources for homeowners, visit Advocacy for Disaster Recovery.
HOAresources.com explores questions and comments from community association members living in condominiums, homeowners associations, and housing cooperatives. We then assemble trusted experts to provide practical solutions to your most commonly asked, timely questions. We never use real names, but we always tackle real issues. Have a question or comment about your community association? Submit here for consideration:
Get More Expert Advice
Join CAI's online community for access to the industry's most in-demand community association resources.
Thousands of your peers are sharing advice.