SPONSOR CONTENT
Placing Candidates on the Path to Earning the CMCA Credential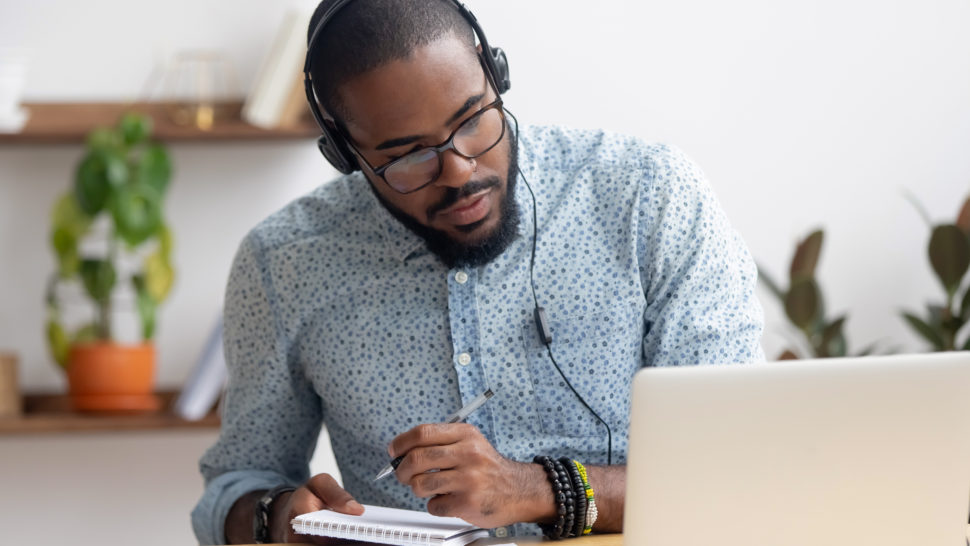 To underscore a quarter century of commitment to professionalism and excellence in community association management, the Community Association Managers International Certification Board (CAMICB) celebrated its 25th anniversary this year with the launch of a free, interactive online course to help candidates of the Certified Manager of Community Associations (CMCA) credential prepare for the exam.
CAMICB is always working to identify new tools to help CMCA candidates succeed.
The CMCA Exam Prep E-learning Course provides constructive test-taking tips, discusses the composition of exam questions, offers preparation advice, and delivers an interactive self-assessment tool to help candidates develop a study plan specific to their needs and goals.
The course is designed to accommodate busy schedules and allows candidates to work at their own pace. The content-based modules ask candidates to solve problems and answer questions using downloadable sample documents.
Course Modules
The CMCA Exam Prep E-learning Course features eight modules divided into two components. The first features four learning modules that allow candidates to create an examination review and preparation plan.
The second component includes three scenario-based learning modules designed to test several knowledge areas from the CMCA exam using real-life scenarios. The three modules address risk management and insurance, financial controls, and governance, legal, and ethical conduct, which tend to be challenging areas for many CMCA candidates. A final module offers some perspective on the exam preparation process and next steps.
Below is a brief description of the different modules.
Module 1: An Introduction
Learn what it takes to pass the CMCA exam. Get advice from CMCA credential holders about what preparation strategies worked and did not work for them. Find out some common misconceptions about the CMCA exam and uncover how to approach exam questions.
Module 2: Devising a Study Plan, Part 1 – Prioritizing Topics
Discover how to establish and follow a solid study routine that's tailored to your experience level. Obtain an in-depth look at the topic areas covered in the exam and participate in a self-assessment exercise to determine which topics should be prioritized in your study plan.
Module 3: Devising a Study Plan, Part 2 – Strategies and Tips
Put your study plan into action. Learn practical tips to make the most of your prep time and take a closer look at some of the study resources available to you.
Module 4: Test-Taking Strategies
Maximize your potential on exam day. See how taking practice tests can improve your performance, obtain some guidance on strategies to overcome test anxiety, and learn what to expect when you go to the testing center.
Module 5: Risk Management & Insurance – Refresher Content
Apply your knowledge of risk management and insurance topics by putting yourself in the shoes of the community association manager for Lakeside Terrace Condominiums. Modules 5 and 6 have real-life examples that make use of downloadable sample files and help you learn from detailed feedback.
Module 6: Financial Controls – Refresher Content
Revisit your role as Lakeside Terrace's community manager as you encounter some scenarios that test your knowledge about financial controls.
Module 7: Governance, Legal & Ethical Conduct – Refresher Content
Another real-life exercise allows you to visit Willow Grove Estates, where you are hired as the association's first community manager.
Module 8: Looking Back and Looking Forward
An opportunity to review what you've learned and consider what you want to keep working on.
Earning and maintaining this internationally recognized credential propels a manager's career forward, allowing for career advancement and higher salaries. On average, CMCA-credentialed managers earn 20% more than non-credentialed managers, according to the Foundation for Community Association Research.
CAMICB is committed to offering a combination of study tools to enhance CMCA candidates' exam performance. CMCA preparation materials, including the latest CMCA Exam Prep E-learning Course, are all available online—most at no cost—to managers employed anywhere in the world.
To get started and learn more about the self-paced, interactive online course, visit www.camicb.org.