Safety Tips for HOA Holiday Lights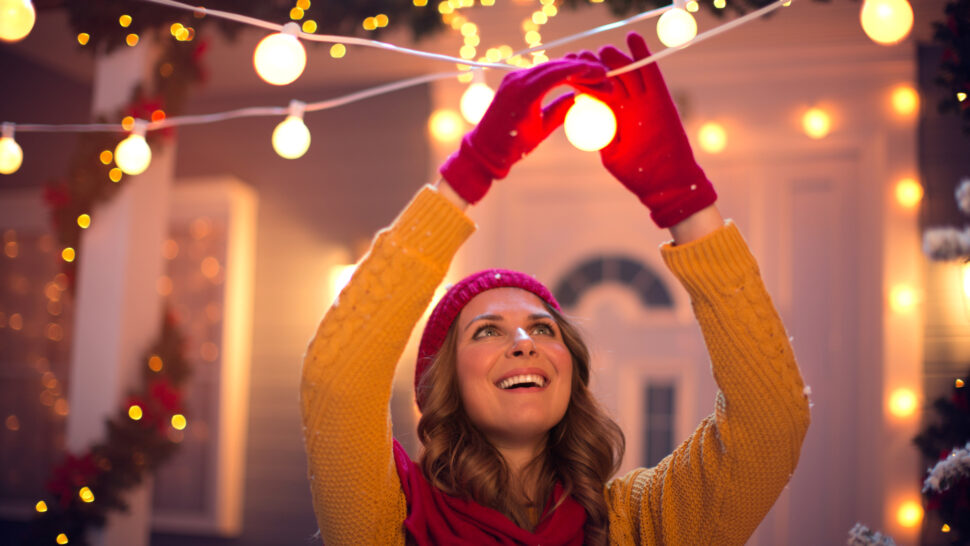 Residents in homeowners associations are getting an early start on holiday décor this year. As is typical during the holiday season, homeowners should be review any seasonal décor guidelines in their community, and follow some simple steps to decorate safely.
According to Scott Young of Certified Lights, with offices in Houston and Dallas, community managers and boards are receiving more requests this year for holiday classics like wreaths, garlands, and warm white lights. "The biggest trend is the move to LED lights. While they are more expensive than incandescent lights, they use less electricity and are more reliable."
For residents who want to decorate their homes for the holidays themselves, Young recommends not using tall ladders. "This is the number one holiday accident we see," he says. "It is tempting to decorate rooflines, but many homes now have extremely steep peaks and roofs."
Another issue to be aware of is electrical outages. "Reading the instructions on the packages is very important," says Young. "Each brand of lights has a different number of lights that can be connected together. Never add more than stated or you can blow the fuse or cause the circuit breaker to trip." If the lights do go out, one of the causes is often the ground fault circuit interrupter tripping. "It is very sensitive, and any connection left on the ground can trip it even with moisture in the air," he adds.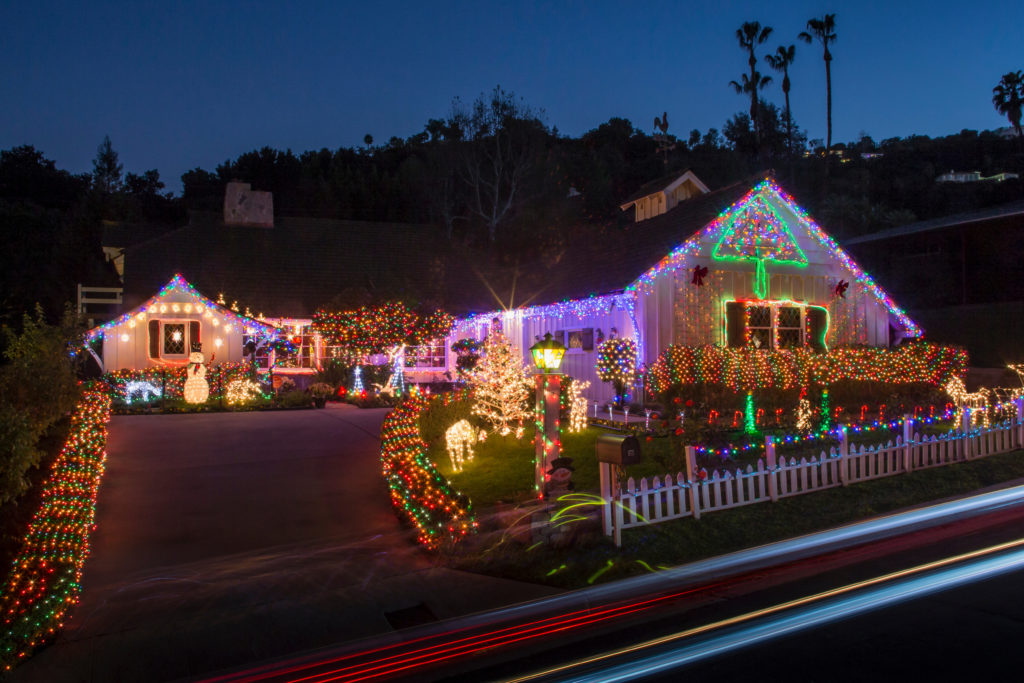 A pro tip when decorating trees and bushes is to install enough lights to make it look professional. "Bushes across the front of a home often take 1,500 to 2,000 mini lights to get a professional, polished look," says Young. It also is important to take breaks during installation to make sure that the lights are evenly distributed, he adds.
According to managers and board members, the biggest restrictions that homeowners associations have regarding holiday decorations is the timing. "There are often restrictions on when you can start installing them and rules around when they need to be removed," explains Young.
Some associations also may have guidelines on the types of decorations, such as inflatables or their sizes. It's extremely important that homeowners check with their community association management and board to confirm that the décor is allowed by community's governing documents.
HOAresources.com explores questions and comments from community association members living in condominiums, homeowners associations, and housing cooperatives. We then assemble trusted experts to provide practical solutions to your most commonly asked, timely questions. We never use real names, but we always tackle real issues. Have a question or comment about your community association? Submit here for consideration:
Get More Expert Advice
Join CAI's online community for access to the industry's most in-demand community association resources.
Thousands of your peers are sharing advice.