Tips to Deal with Structural Issues in High-rises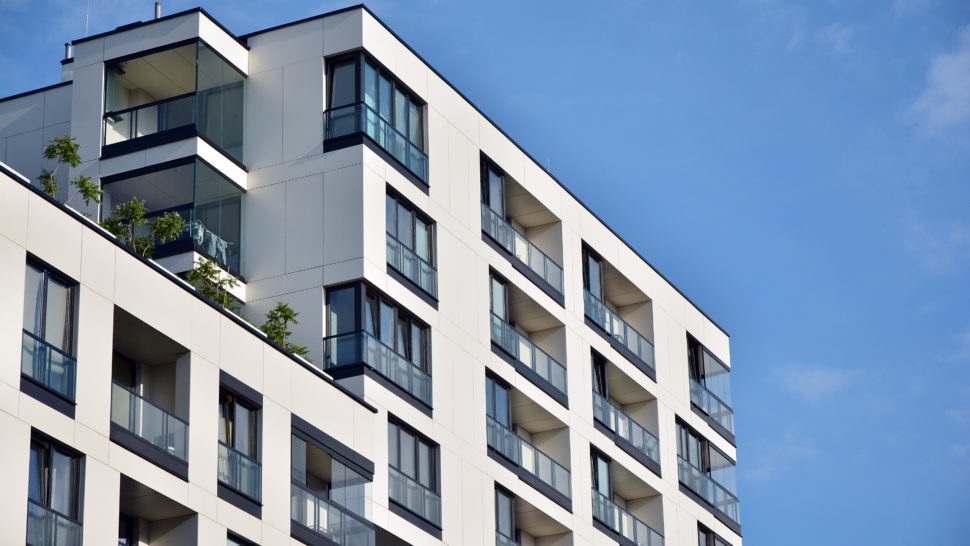 At some point in their lifetime, high-rise buildings will experience post-construction issues. In fact, nearly all residential high-rises enter litigation for a variety of reasons stemming from construction defects or deferred maintenance. Board members, community managers, maintenance supervisors, and service providers must pay attention to their buildings and look for signs of a problem before it turns into a costly or catastrophic event.
How structural issues are handled before becoming irreparable can make all the difference. In fact, there have been plenty of repair projects that could have been avoided altogether if someone had looked for warning signs.
For example, when a flood started at the rooftop of a high-rise residential complex, water ran down the entire 14-story building. All residents were displaced for almost two months due to the extent of the damage. The electricity was cut off to the entire property. While the investigation to determine the final cause of the flood is ongoing, there were a number of deferred maintenance issues.
Maintenance issues often are put off as a result of bad counsel or with the intention to cut costs. As you can imagine, having to fix the elevators and the water damage in this high-rise cost more than if the maintenance problems had been addressed early.
Take another example: A building with four roofs discovered one of them was leaking, causing $50,000 worth of damage. While this was not a catastrophic event, it provided the association's board the opportunity to be proactive about the other three roofs. Since they were all the same age and showed the same signs of cracking, the board decided to re-roof to prevent future leaks and additional damage. Yet the situation could have been prevented altogether if the first leak was caught by monitoring the condition and looking for changes during regular maintenance work.
When dealing with structural issues in high-rises, there are a few things to consider to prevent devastating damage.
The signs. Look for signs on the interior or exterior of the building that, in the long run, could save your association thousands or even millions of dollars' worth of damage. Some of these common but ultimately costly signs include cracks in concrete or drywall and corrosion on valves. Also pay attention to white residue on concrete, paint bubbling, or wet streaks, which could mean there is water intrusion.
Other signs include growths on the exterior of cast iron plumbing, which provides evidence of pinhole leaks, or water ponding on roofs after rain. You also can spot signs of a problem by looking at trending items on maintenance records, such as high water and electricity bills. If you notice something is off from your typical bill, there could be an underlying issue that should be addressed. The sooner you spot something and the faster you are able to react, the better chance you have of avoiding a disaster.
The logs. After identifying the structural issues, create detailed logs to track the warning signs before they become irreparable. Record measurements of cracks and take photos with written descriptions. For example, are the paint bubbles getting bigger or popping up in other areas? Weekly site walks also should be conducted and the results recorded.
Keeping detailed logs with notes and photos will be an asset down the road. Having access to recorded statistics will help the board make educated decisions and decide when to engage with a licensed professional.
The fixes. Once an issue is found and you notice a trend in your logs, don't wait to correct it. We have seen many projects that could have had a completely different outcome if it was resolved sooner. Engage with the building's engineer or, if needed, hire a licensed professional in that field to help resolve the issue. Another option is to hire a construction management company to evaluate the situation and create the most cost-effective and time-saving solution.
Following these steps can prevent a costly maintenance disaster, ensure residents stay happy, and guarantee that a building retains its value.
HOAresources.com explores questions and comments from community association members living in condominiums, homeowners associations, and housing cooperatives. We then assemble trusted experts to provide practical solutions to your most commonly asked, timely questions. We never use real names, but we always tackle real issues. Have a question or comment about your community association? Submit here for consideration:
Get More Expert Advice
Join CAI's online community for access to the industry's most in-demand community association resources.
Thousands of your peers are sharing advice.