What Snowbirds Need to Know about Self-Quarantine: A Florida case study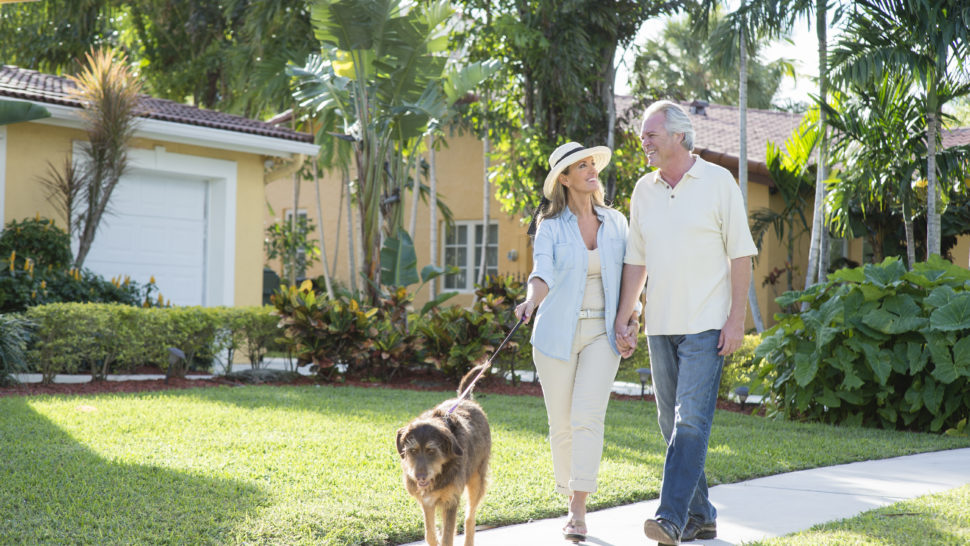 As snowbirds flock south to their condominium associations to escape the winter weather, many residents are wondering if the board of directors can require them to self-quarantine for 14 days upon arrival.
Restrictions related to COVID-19 are set by state, county, and city ordinances and executive orders, and no association has the authority to enforce any of those laws, according to Ellen Hirsch de Haan, an attorney at Wetherington Hamilton P.A. in Tampa, Fla., and a fellow in CAI's College of Community Association Lawyers (CCAL).
In Florida, for example, there are laws prohibiting an association from divulging any medical information related to any resident, explains de Haan. There are also laws against asking anyone for medical information in the first place, and similar laws may exist in other states.
In addition, residents want to know if their association can forbid them from using amenities during that 14-day period. Generally, a community association has the ability to regulate and restrict use of the common areas, but that right or power is not absolute, according to Lisa Magill, an attorney at Kaye Bender Rembaum in Pompano Beach, Fla., and a CCAL fellow. "Florida law affords boards of directors emergency powers to protect the health, safety, and welfare of the residents, to mitigate further damage, and make emergency repairs," says Magill.
In light of the COVID-19 pandemic, many associations closed down recreational and other facilities to prevent residents from gathering in said areas and minimize transmission of the coronavirus, explains Magill. Emergency orders restricting use of facilities to 50% capacity are still in effect in various localities in Florida.
"Association rules prohibiting gatherings on common elements and requiring residents to socially distance and wear facial coverings are mostly accepted as reasonable and enforceable by association legal practitioners," she adds. Associations boards should continually remind owners to practice CDC guidelines.
Can an association require residents who go on a one or two-week vacation to self-quarantine or prevent residents from gathering outside their units with their neighbors? Attorneys agree that it's pretty much impossible to prove that a person contracted COVID-19 at the condominium if the person is out and about.
On December 17, 2020, a lawsuit was filed in Palm Beach County, Fla., where condominium unit owners sued the Palmetto Place at Mizner Park Condominium Association alleging false imprisonment and invasion of privacy after they disclosed to the association their positive COVID-19 status.
According to the lawsuit, The Iscowitz, Steven and Nancy v. Palmetto Place at Mizner Park Condominium Association, Inc., the owners were barred from accessing the common areas and had their key fobs deactivated without notice. The association also filed a complaint again the residents, which they voluntarily dismissed 10 days later.
For condominium boards dealing with an influx of residents this winter, de Haan gives the following advice: "Remind residents to wear their masks and socially distance in the common areas; clean and sanitize touchpoints in elevators and door handles, and do not divulge any health information about any resident or employee."
HOAresources.com explores questions and comments from community association members living in condominiums, homeowners associations, and housing cooperatives. We then assemble trusted experts to provide practical solutions to your most commonly asked, timely questions. We never use real names, but we always tackle real issues. Have a question or comment about your community association? Submit here for consideration:
Get More Expert Advice
Join CAI's online community for access to the industry's most in-demand community association resources.
Thousands of your peers are sharing advice.