Are Our HOA Rules Reasonable?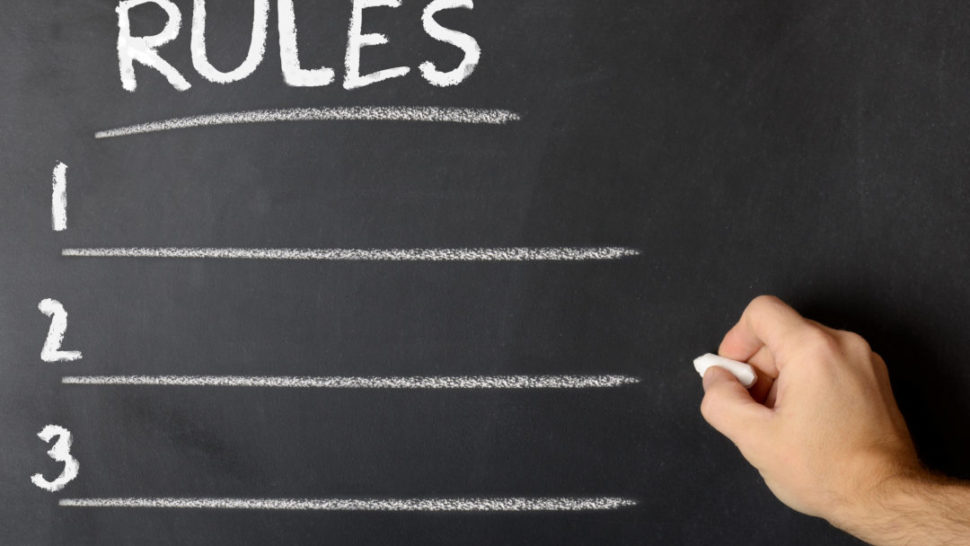 Rules and regulations help community associations maintain property values and protect a quality of life. These standards are typically described in detail in an association's governing documents, which all homeowners should have an opportunity to review before purchasing a home in a common-interest community.
Too many associations have rules that are unduly complicated, are nearly impossible to enforce and may even violate laws.
Association rules and regulations should be reasonable. Such rules are consistent with applicable laws and governing documents and are formulated after getting community input. They're put in writing, distributed periodically and summarized in the association newsletter and on the website. They also should be unambiguous and relatively easy to follow. These rules should enhance the community and boost property values.
When board members—along with their community manager, attorney, and other expert advisors—are reviewing association rules or considering establishing new rules, they should follow these guidelines:
Develop rules only if they're necessary.
Base rules on the proper authority—either governing documents or local/state/federal law.
Consider how rules will be enforced, taking extra care to be sure they're enforced uniformly.
Implement rules that encourage understanding and compliance.
Write rules that tell owners what they should do instead of what they shouldn't and explain why that rule is necessary.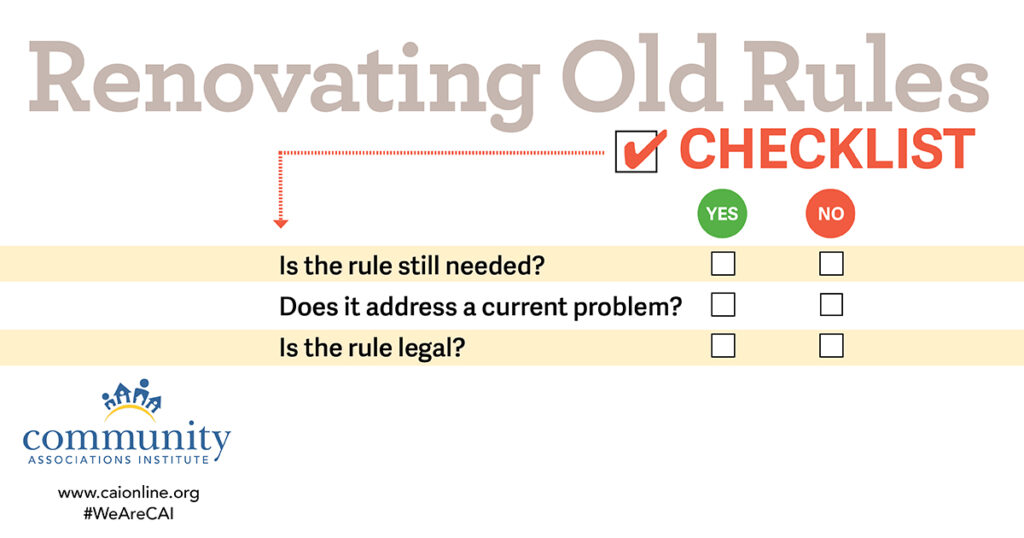 HOAresources.com explores questions and comments from community association members living in condominiums, homeowners associations, and housing cooperatives. We then assemble trusted experts to provide practical solutions to your most commonly asked, timely questions. We never use real names, but we always tackle real issues. Have a question or comment about your community association? Submit here for consideration:
Get More Expert Advice
Join CAI's online community for access to the industry's most in-demand community association resources.
Thousands of your peers are sharing advice.