Dealing with HOA Board Meeting Disruptions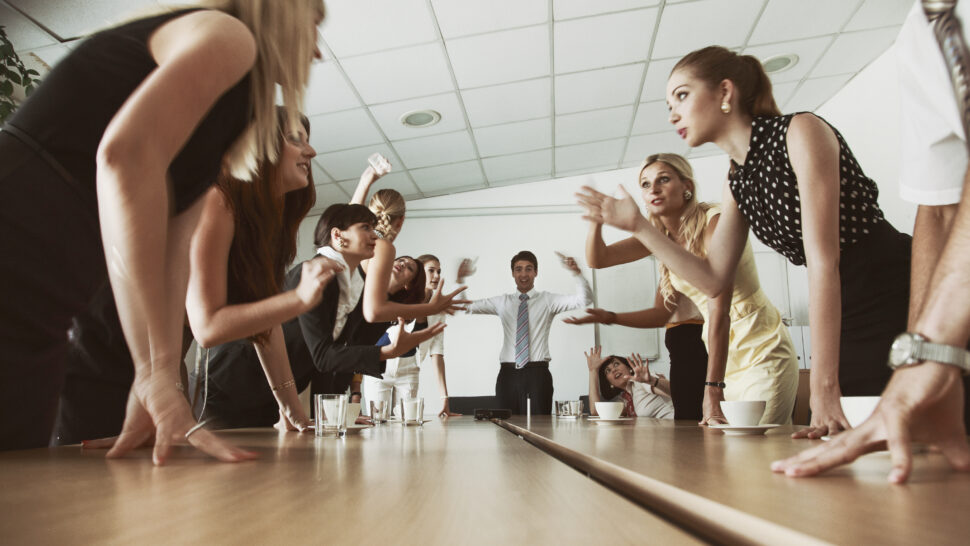 How should we handle disruptive owners at association meetings?
A Few things are more stressful to board members and managers than dealing with a disruptive owner at a membership meeting. We have all been to meetings where "that" member steals the spotlight to air grievances, demand immediate action regarding their particular issue, or to just blast the board. What could be a simple meeting can drag on for hours if an unruly owner takes control.
Several strategies can help keep meetings on track and unruly members in check. First, create an agenda for the meeting and stick to it. Often, disruptive owners will attempt to interrupt the meeting to address their issue at inappropriate times such as discussing landscaping issues during the budget portion of the agenda. Instruct members to hold comments until the appropriate time. Sometimes that comes in the "member comments" section, which is often after the meeting's planned business has been completed.
Some owners wish to raise their specific concerns in front of the entire membership, but there is little chance that it will be solved at the membership meeting. Instead, have the member put their concerns in writing to the board or community manager so that the issue can be addressed outside the meeting. This strategy lets the member know that the board is taking the matter seriously and will work to seek a solution if one is feasible. It also helps keep the meeting on track.
The board always should keep a level head. Use active listening techniques and express empathy as much as possible. It is important for members to feel that the board hears their concerns and takes them seriously. When members feel that they are being heard, they are less likely to attempt to "hijack" the meeting. Also, keep in mind that members are neighbors and sometimes will be future board members themselves. Working to keep the temperature of the meeting down is key to moving past a difficult issue or member. At the end of the day, the board must be the adult in the room.
Finally, the board should be prepared. In most instances, the disruptive owner and their issue is already known. They likely have already expressed frustration or anger toward the board members or community manager. Understanding the underlying concern and having as many answers ready as possible can help defuse disruptions. As part of being prepared, it may be necessary to consult with the association's legal counsel or, as is often requested of our law firm, have counsel present at the meeting to address the legal aspects and to keep the meeting on track.
Need more guidance on the democratic process in community associations?
Learn how to be efficient and productive with CAI's trusted resources on meetings and elections.
■ Get to know Robert's Rules of Order, or turn to Robert's Rules of Order in Brief for a short, concise, user-friendly guide. New editions available now.
■ Learn the difference between annual and special meetings, the importance of meeting notices, quorum requirements, proxies, and more in CAI's Meetings and Elections.
■ Follow the ABCs of Parliamentary Procedure.
■ Find the right words with Perfect Phrases for Meetings or Perfect Phrases for Icebreakers.
Visit www.caionline.org/shop for these resources and more.
HOAresources.com explores questions and comments from community association members living in condominiums, homeowners associations, and housing cooperatives. We then assemble trusted experts to provide practical solutions to your most commonly asked, timely questions. We never use real names, but we always tackle real issues. Have a question or comment about your community association? Submit here for consideration:
»Adam Marshall is a partner at Law Firm Carolinas in Greensboro, N.C. amarshall@lawfirmcarolinas.com
Get More Expert Advice
Join CAI's online community for access to the industry's most in-demand community association resources.
Thousands of your peers are sharing advice.