Dealing with Racially Restrictive Covenants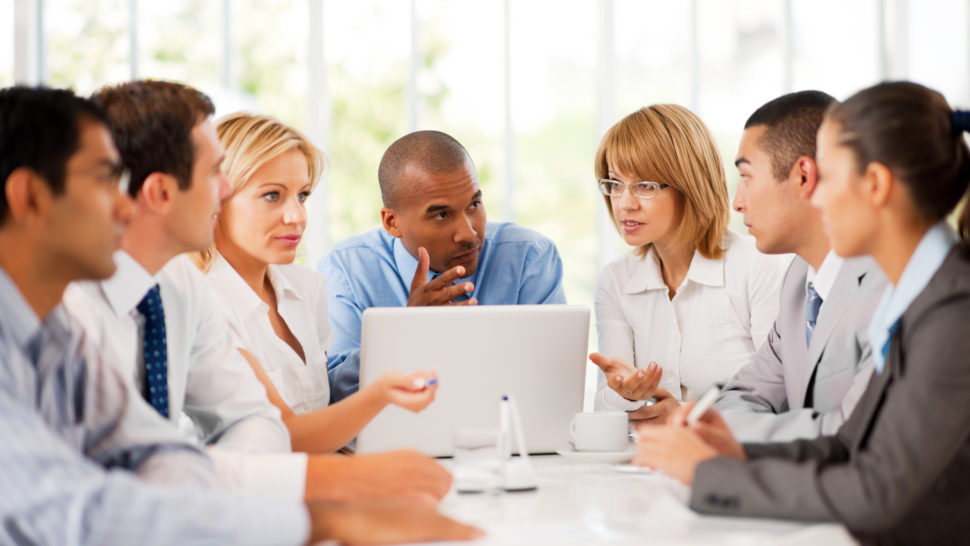 HOA board members may be unaware that their covenants contain discriminatory language against racial, ethnic, and religious minority groups. If your CC&Rs are more than 30 years old, take a look. It may be time to update the documents anyway.
Racially restrictive covenants became a commonplace tool in the 1920s to prohibit people of color—mainly African Americans—from buying or leasing homes. Although made unenforceable by the Fair Housing Act of 1968, the clauses remain an example of segregation policies in the U.S. Residents in a community association could possess a deed with this discriminatory language and not even know it.
Because covenants are agreements between buyers and sellers of property that run with the land—meaning they are effective perpetually unless the terms include a specific time limit—they become a permanent aspect of the property title. Even if a covenant is no longer enforceable, as in the case of racially restrictive covenants, they will still be visible in the chain of title, and even within the language of the deed.
Eliminating a covenant from a deed typically requires written release by the covenantee(s) or the adoption of a new covenant that modifies or releases the obligations of the original one. This process can be time-consuming and expensive, especially for a homeowners association. That's where existing and proposed legislation at the state level could establish a removal process.
It's unclear how widespread racist covenants were, which is why research projects have been organized to document the number of deeds in several U.S. cities that still contain discriminatory language. The research projects could give homeowners an idea of whether these clauses exist in their communities and begin a dialogue with board members about establishing a process to remove them.
In the Washington, D.C., metropolitan area, two projects have been tallying the number of racially restrictive covenants over the past three years: Prologue DC's Mapping Segregation, which focuses on covenants of residential properties in the District and the recently created Mapping Racism in Hyattsville, Md. The Hyattsville Community Development Corporation, which is leading the project, estimates that up to 3,000 covenants of homes in the city contain discriminatory language.
In Minneapolis, the University of Minnesota's Mapping Prejudice project has identified 17,500 homes with deeds containing racist covenants in Hennepin County. It estimates finding about 10,000 more before it begins documenting covenants in Ramsey County, also located in the Minneapolis metropolitan area.
Other projects have been documenting covenants with racially restrictive language for several years, including: Mapping Inequality in Richmond, Va.; Mapping Racial Covenants, Property Ownership, and Equity in Charlottesville, Va.; Redlining Louisville in Kentucky; and Segregated Seattle in the state of Washington. ­
HOAresources.com explores questions and comments from community association members living in condominiums, homeowners associations, and housing cooperatives. We then assemble trusted experts to provide practical solutions to your most commonly asked, timely questions. We never use real names, but we always tackle real issues. Have a question or comment about your community association? Submit here for consideration:
Get More Expert Advice
Join CAI's online community for access to the industry's most in-demand community association resources.
Thousands of your peers are sharing advice.