Disaster Assistance Equity Act Introduced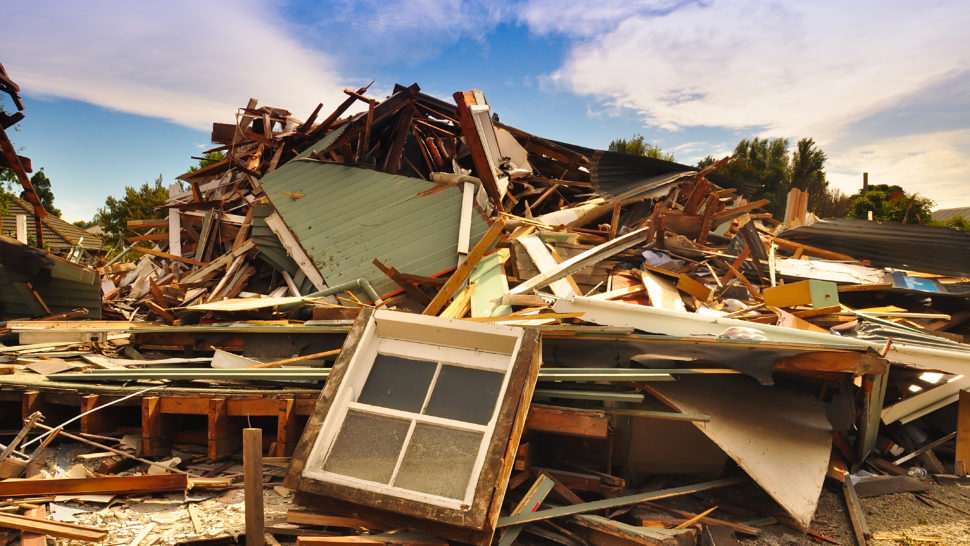 Representative Jerrold Nadler (D-NY) introduced H.R. 5337, the Disaster Assistance Equity Act, one month following the seventh anniversary of Superstorm Sandy's landfall, the impact of which communities in New York and along the East Coast are still recovering.
"In the aftermath of Superstorm Sandy, thousands of Americans were shocked to learn that they could not restore their co-ops and condos to a livable condition because their common areas were not eligible for disaster assistance," said Congressman Nadler. "Seven years later, hundreds of thousands of Americans across the nation have come to face that same realization in the wake of natural disasters. A natural disaster doesn't care what type of home you live in, and FEMA should treat all homeowners fairly when helping them rebuild. I'm proud to introduce the Disaster Assistance Equity Act, a critical bill that will ensure every American can rebuild their home and their lives in the aftermath of natural disasters."
CAI has advocated for years that the Federal Emergency Management Agency expand access to disaster relief to community associations, and believes all Americans, regardless of the form of housing, have the right to benefit from the agency's response, recovery, and mitigation resources.
"We are delighted to see bipartisan support for this important policy issue that corrects the inequity of the system for the 73.5 million people living in condominiums, housing cooperatives, and homeowners associations," says Thomas M. Skiba, CAE, CAI's chief executive officer.
In a recent congressional briefing, CAI's chair of the Government and Public Affairs committee Peter Kristian, CMCA, LSM, PCAM, general manager of Hilton Head Plantation in South Carolina explained that the bill is not only for coastal communities hit by hurricanes but also interior states that experience mudslides, wildfires, earthquakes and tornadoes. "I am personally grateful to Rep. Joe Cunningham (D-SC) for his co-sponsorship of the Disaster Equity Assistance Act. Rep. Cunningham is a true friend of community associations in South Carolina, and he clearly demonstrates his commitment to represent his constituents on this important legislation that needs the urgent attention of our nation's capital."
Read more about how CAI is advocating for disaster response and recovery at www.caionline.org/FEMA.  
Become a community association advocate for disaster relief at https://p2a.co/DisasterAct.
HOAresources.com explores questions and comments from community association members living in condominiums, homeowners associations, and housing cooperatives. We then assemble trusted experts to provide practical solutions to your most commonly asked, timely questions. We never use real names, but we always tackle real issues. Have a question or comment about your community association? Submit here for consideration:
Get More Expert Advice
Join CAI's online community for access to the industry's most in-demand community association resources.
Thousands of your peers are sharing advice.