Good Neighbors Celebrate Community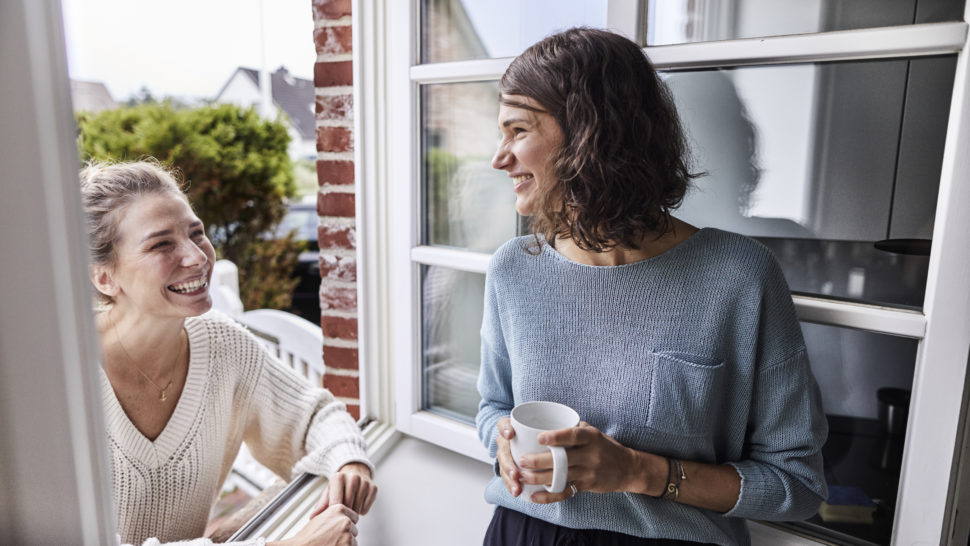 Delivering baked goods or introducing new residents to others in the community are some of the ways you can be a good neighbor. According to a new CAI survey, nearly 67% of respondents who live in a homeowners association or condominium say sharing important community information and resources is how they engage with new neighbors.
After more than a year of remote working, virtual meetings, and social distancing, more than 50% of those surveyed say they have become closer to their neighbors during the COVID-19 pandemic and more reliant on them than before.
What changes have you noticed in your community since the pandemic began? Close to half of survey respondents have made some type of home improvement like adding a screened-in porch, patio, or finishing their basement. In addition, more than 40% have noticed more pedestrians and bike riders on their neighborhood streets and sidewalks, as well as more children playing outside. Only 14% say they have not noticed any changes in their neighborhood since the beginning of the pandemic.
Being an engaged resident is important for the well-being of a community. More than 75% of respondents say they volunteer on their homeowners association's board, and nearly 60% participate in social events and recreational activities organized by residents. Only 6% reported that they don't participate in any neighborhood events or activities, illustrating how homeowners associations and condominiums value and celebrate community.
How well do you know your neighbors? CAI's survey found that close to 60% of respondents know their neighbors very well. Additionally, an overwhelming 90% believe they are a good neighbor, citing being caring, helpful, and respectful as characteristics that contribute to an overall healthy community.
HOAresources.com explores questions and comments from community association members living in condominiums, homeowners associations, and housing cooperatives. We then assemble trusted experts to provide practical solutions to your most commonly asked, timely questions. We never use real names, but we always tackle real issues. Have a question or comment about your community association? Submit here for consideration:
Get More Expert Advice
Join CAI's online community for access to the industry's most in-demand community association resources.
Thousands of your peers are sharing advice.