How HOAs and Condos Can Protect Deliveries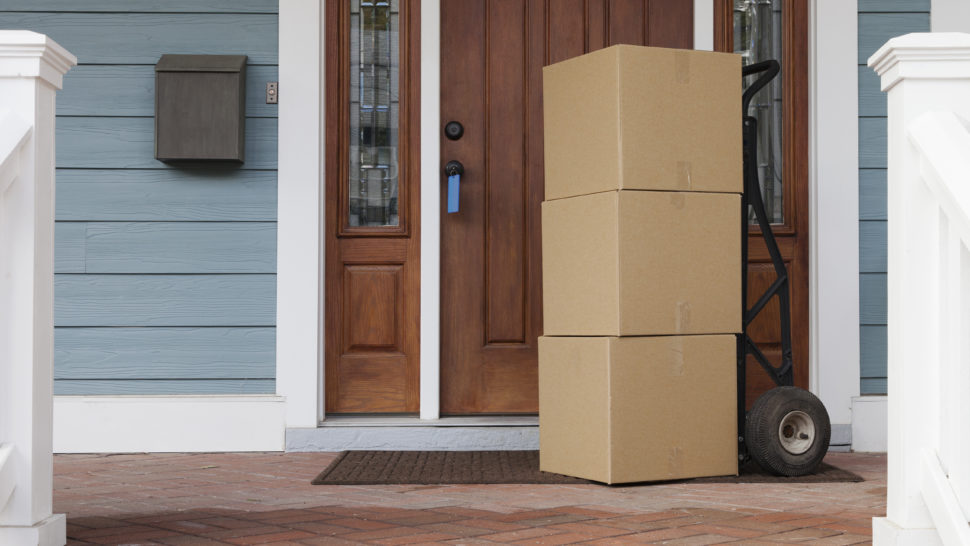 Groceries, gym equipment, and home office furniture are just some of the items people are ordering online and having delivered to their doorstep or front desk since the COVID-19 pandemic began. CNBC reports ecommerce spending was up more than 30% in the early second quarter of 2020 versus the same time in 2019.
This online ordering surge has given porch pirates—individuals who steal delivered packages from properties—more opportunities than ever before. Two out of five Americans claim to have been victims of a package theft at some point, according to Security.org.
Prior to the pandemic, an estimated 36% of people had been the victim of porch pirates, according to a 2019 C+R Research report. It's unknown exactly how many people have been the victim of package theft during the pandemic. However, concerns about package theft ballooned at a time when many states were under stay-at-home orders.
If residents in your association have been frequent targets of package theft during the pandemic, here are some tips to deter thieves and ensure packages are kept safe:
Schedule deliveries when purchasing expensive items such as electronics, to arrange for them to be made when you are home. About 45% of homeowners surveyed by Aurora, Ill.-based packaging business Shorr said that they scheduled deliveries to prevent package theft.
Notify a relative or a neighbor when you are expecting a package. If you can't be home when a package is delivered, have a family member or a trusted neighbor be on the lookout. You also may want to give them permission to grab your package and hold it until you arrive.
Recording devices can provide evidence of package theft to bring to your association's board and notify police. Shorr's report notes that 31% of respondents installed video cameras after having packages stolen. Check your association's rules and regulations on these devices before installing them.
Opt for package pickup. Many delivery companies have lockers and pickup points in numerous retail locations that have extended hours, allowing you to collect your package at your convenience.
HOAresources.com explores questions and comments from community association members living in condominiums, homeowners associations, and housing cooperatives. We then assemble trusted experts to provide practical solutions to your most commonly asked, timely questions. We never use real names, but we always tackle real issues. Have a question or comment about your community association? Submit here for consideration:
Get More Expert Advice
Join CAI's online community for access to the industry's most in-demand community association resources.
Thousands of your peers are sharing advice.