HOA Halloween Activities for Safe Trick-or-Treating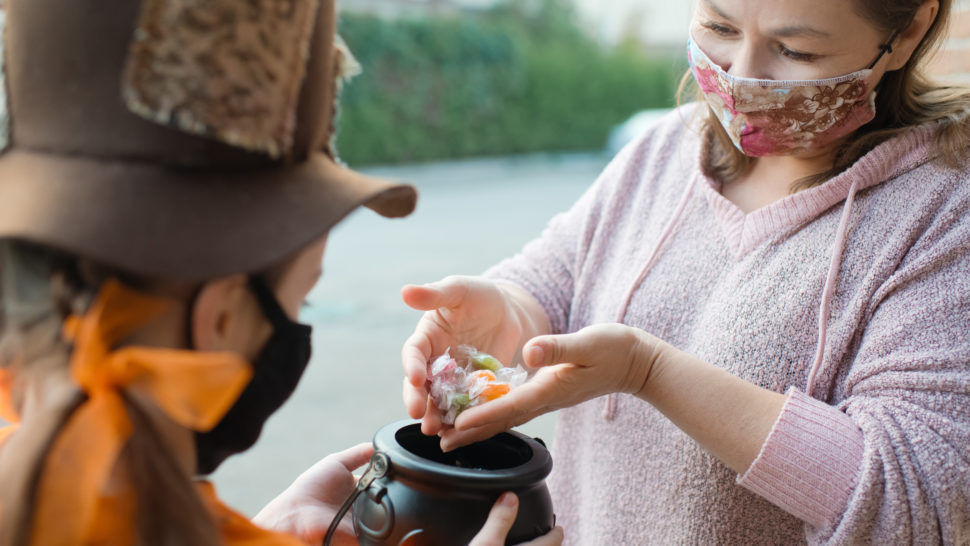 As the country continues to deal with the COVID-19 pandemic, communities are working to make Halloween festivities as safe as possible for children and practice social distancing.
Many homeowners associations are turning to trunk-or-treating as an alternative to traditional door-to-door trick-or-treating. Trunk-or-treating is becoming a widely popular alternative to walking from house to house. The practice is most commonly found in Southern U.S. states, where neighbors use a church or community parking lot and decorate car trunks to welcome trick-or-treaters.
This year, Sienna Associations in Missouri City, Texas, announced its popular Halloween camp out is back on. Last year, the community moved this annual event to camp at home party to make sure everyone stayed safe. The event is usually held outdoors at the association's sports complex.
"COVID is still a concern to our staff, and we're still being cautious related to indoor activities," says Cyndi Hernandez, community relations manager at Sienna Associations. "We cancelled or rescheduled September indoors events, but are moving forward with October and November activities as most are outdoors."
The CDC offers some alternatives for safely celebrating Halloween.
Decorate your home with holiday themed items and banners.
Host a video chat party with family and friends to share in the celebration.
Drive or walk around your community to wave to neighbors from a safe distance.
Take candy to family, friends, and neighbors in a way that does not involve contact with others, such as leaving them at the door.
Celebrate outside with neighbors and friends.
For more information on how to safely celebrate Halloween this year, the Centers for Disease Control and Prevention put together a list of low-risk activities.
HOAresources.com explores questions and comments from community association members living in condominiums, homeowners associations, and housing cooperatives. We then assemble trusted experts to provide practical solutions to your most commonly asked, timely questions. We never use real names, but we always tackle real issues. Have a question or comment about your community association? Submit here for consideration:
Get More Expert Advice
Join CAI's online community for access to the industry's most in-demand community association resources.
Thousands of your peers are sharing advice.