How to Handle Wildlife in HOAs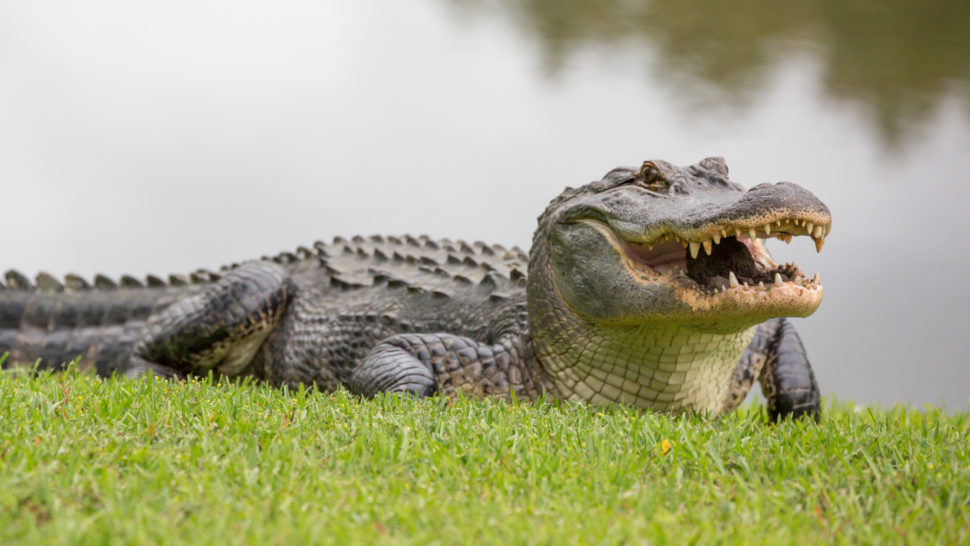 A West Palm Beach homeowners association recently sued a woman for feeding alligators and other wildlife outside her home. According to a report, the woman had been feeding wildlife since 2016, which is illegal in Florida. The woman settled the lawsuit by agreeing to pay the HOA more than $50,000.
Feeding wildlife is extremely dangerous for humans and animals because it can spread diseases and throw off their natural pattern . "If one alligator becomes habituated to a person, if they think that people equals food, then you're putting all people that would walk past that alligator at risk," says Shelli Albright with C.R.O.W Clinic for the Rehabilitation of Wildlife to ABC 7.
"If you know there are large alligators around, you should pay attention to it," says Christopher Thornton, an attorney at Becker & Poliakoff in Naples, Fla.
Thornton advises his clients to call Florida state wildlife officials, who will have the larger alligators removed. To protect residents, an association can post warning signs and ban swimming and fishing from its lakes and lagoons if gators are known to inhabit them, says Thornton.
Conflicts with nature are not surprising at communities that have been built in virgin territories where wildlife existed first. At the same time, urban sprawl is pushing homes and pavement against shrinking green space across the U.S. The resulting clashes are creating dilemmas for local governments and community associations as people try to balance their quality of life, the bottom line, and the ethical treatment of wild animals.
"It's all kind of new. There's a whole generation of people that grew up without experiencing animals as part of their neighbor- hoods or communities. And now we're learning how to deal with (animals), and they're learning how to deal with us," says John Hadidian, director of urban wildlife programs for the Humane Society of the United States from 1996 to 2016 when he retired, which encourages communities to use tolerance when possible.
"You can craft a management plan or a conflict-resolution strategy that really is cost-effective," he says. "We fully acknowledge that things aren't going to work for animals unless they work economically for people."
Hadidian says some common-sense approaches can prevent the types of dilemmas in which wild animals must be euthanized. Proactive strategies he pushes include planting vegetation that doesn't attract deer and fixing holes or vulnerable points in roofs to discourage raccoons and other animals from settling there.
"If an animal is getting into your garbage, you don't have an animal problem, you have a trash problem, and you need to practice better trash security," he adds.
HOAresources.com explores questions and comments from community association members living in condominiums, homeowners associations, and housing cooperatives. We then assemble trusted experts to provide practical solutions to your most commonly asked, timely questions. We never use real names, but we always tackle real issues. Have a question or comment about your community association? Submit here for consideration:
Get More Expert Advice
Join CAI's online community for access to the industry's most in-demand community association resources.
Thousands of your peers are sharing advice.