Lifeguard Shortage Creates New Challenges for Community Pools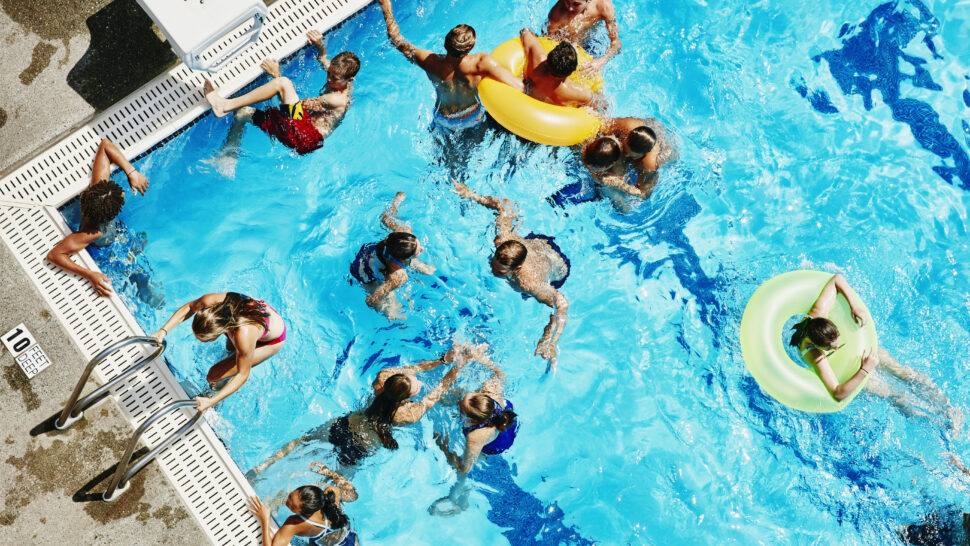 Many homeowners associations and condominiums continue to struggle with staffing and maintaining pools more than two years into the COVID-19 pandemic. According to a recent survey conducted by the Foundation for Community Association Research, more than half of the respondents say their pool won't have a lifeguard on duty this summer. Additionally, a staggering 70% are dealing with increased expenses related to supply chain issues and staffing shortages.
In response, some communities have instituted a swim-at-your-own-risk policy, but there are state laws and other factors that dictate whether this is a viable solution. Community association board members need to consult with the association attorney, as well as the insurance provider. They also should know who is using the pool and be able to address community expectations, says Benjamin Basch, CEO at American Pool Enterprises.
The swim-at-your-own-risk tactic can come with hidden costs, such as insurance increases, and other issues, such as inclement weather closing, first aid and rescues, and chemical testing that are all parts of pool maintenance. Basch explains that it is vital for communities to account for how they are going to manage these challenges.
"If your community shifts to no lifeguards, you must account for the potential insurance impacts and the assumed risks involved without guards present," explains Brian Morgan, a founding member and the managing partner at Maxwell and Morgan Community Association Law in Arizona and a fellow in CAI's College of Community Association Lawyers (CCAL). "There have been cases in which the community association and managers have not been held liable for pool-related accidents, but lawsuits on the grounds of negligence are always a possibility."
It can seem overwhelming to tackle a new set of policies for pool safety and maintenance, but there are some viable solutions and benefits to these changes, according to Morgan. He suggests requiring waivers to be signed by every resident before allowing them to have pool access. Communities also could look at the option of adding some responsibility to the association security team or filling "pool monitor" positions to provide a sense of security to residents while eliminating the difficulties of trying to hire lifeguards.
With good policies in place, pools that used to rely on students as lifeguards may be able to keep pools open longer during the season instead of closing when students go back to school.
Suzy Barr, CMCA, AMS, PCAM, an on-site manager for a mountain community in Golden, Colo., is considering hosting a "Pool Safety Day" to educate residents about safety in and around community pools. Local fire and rescue departments can come to teach basic CPR and rescue skills, and games for children can increase awareness of how to safely use the pool.
To better understand the shift from the lifeguard model to new methods of pool safety and maintenance, Barr's community is a good example. Barr swiftly changed practices and put new procedures in place at the onset of the pandemic. Initially, this included new sanitation procedures and time limits for residents to use the pools.
After the first year of unknowns with the pandemic, Barr's community association budgeted much more for the pool. They did not have much time to hire lifeguards, so instead they hired students to open and close the pools in the mornings and evenings. This year, hiring was extremely difficult as well. The board decided to forgo lifeguards. In addition, the community installed an electric key system to prohibit entering the pool between certain hours instead of hiring openers and closers. They also installed cameras that monitor motion and send alerts in case of movement in the pool areas during closed hours.
In this specific case, their community insurance provider preferred that they not hire lifeguards anymore. Instead, they required signage posted with pool rules and an alert to the residents that the pool was now "Swim at Your Own Risk." Additionally, they sent out updates of the pool rules on a regular basis to their residents to keep everyone aware. The benefits include a longer pool season, better insurance rates, and less overhead.
Access CAI's exclusive on-demand webinar, Swim at Your Own Risk: Pool Staffing Challenges and Policy Solutions, for more information and resources.
HOAresources.com explores questions and comments from community association members living in condominiums, homeowners associations, and housing cooperatives. We then assemble trusted experts to provide practical solutions to your most commonly asked, timely questions. We never use real names, but we always tackle real issues. Have a question or comment about your community association? Submit here for consideration:
Get More Expert Advice
Join CAI's online community for access to the industry's most in-demand community association resources.
Thousands of your peers are sharing advice.