New Federal Condo Safety Legislation Introduced on Capitol Hill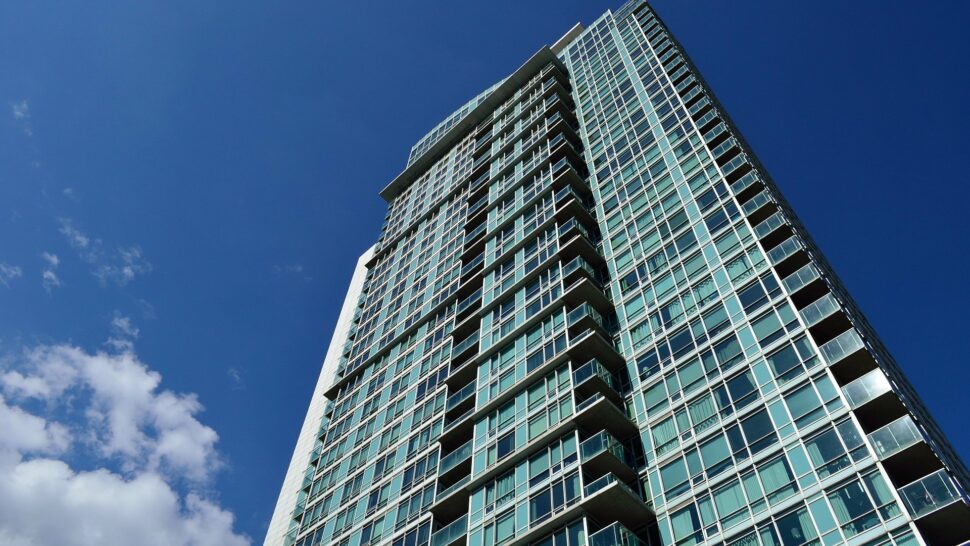 Community Associations Institute applauds Reps. Charlie Crist (D-Fla.) and Debbie Wasserman Schultz for introducing the Rapid Financing for Critical Condo Repairs Act of 2022, H.R.8304, legislation that allows the U.S. Department of Housing and Urban Development's Federal Housing Administration to insure condominium association building rehabilitation loans made by private lenders. Access to FHA-insured building rehabilitation loans will provide significant benefits to condominium associations, according to lenders specializing in condominium association loans.
CAI has been working with Rep. Crist for the past year on legislation to help condominium associations finance critical repairs. In April, Rep. Crist, along with Rep. Debbie Wasserman Schultz (D-Fla.), also introduced the CAI-backed legislation Securing Access to Finance Exterior Repairs (SAFER) in Condos Act of 2022.
Aging condominium buildings and infrastructure has been a growing concern over the past year, following the tragic partial building collapse at Champlain Towers South Condominium Association in Surfside, Fla. CAI and the Foundation for Community Association Research (FCAR) have produced new Condo Safety Resources, Research, and Reports calling for community association board members and managers to take reasonable steps to repair and preserve aging community infrastructure.
According to CAI, the American Housing Survey estimates 7,415,000 condo units nationally and the demand for financial resources to make building repairs is likely to increase as states and localities follow the lead of Florida and enact condominium building structural safety inspection requirements and reform reserve requirements. As the nature of a building structural inspection is different than a reserve study with a site visit, it is anticipated many association boards will be faced with important decisions on how to proceed with unanticipated repairs.
Condominium associations often finance unanticipated building repairs with loans from private lenders. These loans tend to have short payment terms, ranging from 10 to 15 years and include prepayment penalties. Some association loans are structured so payments are made as if the loan has a longer term (e.g., payment amortized on 20- or 30-year schedule) but have a balloon payment due by year 10, which requires the association to refinance.
The Rapid Financing for Critical Condo Repairs Act amends Section 234 of the National Housing Act to authorize FHA insurance for condominium association building rehabilitation loans.
Condominium association loans are collateralized with pledges of future association assessment income. As FHA's mortgage insurance programs are collateralized by real property, the legislation authorizes the agency to insure condominium association loans collateralized by assessment income or real property or a combination of the two.
Under the legislation, FHA-insured condominium association loans may be used for the rehabilitation, alteration, repair, improvement, or replacement of a condominium project's common systems, infrastructure, and facilities.
To protect FHA and the U.S. government against financial loss, the legislation allows FHA insurance for only 90% of the cost of building rehabilitation work. This restriction operates in other FHA multifamily housing rehabilitation loan insurance programs.
"We support and greatly appreciate the continued efforts of Reps. Crist and Wasserman to provide resources for critical condominium safety repairs for Americans living in condominium communities," says Thomas M. Skiba, CAE, CAI's chief executive officer. Giving these homeowners additional resources to safely maintain and fund necessary repairs is critical to this viable portion of the U-S housing stock."
HOAresources.com explores questions and comments from community association members living in condominiums, homeowners associations, and housing cooperatives. We then assemble trusted experts to provide practical solutions to your most commonly asked, timely questions. We never use real names, but we always tackle real issues. Have a question or comment about your community association? Submit here for consideration:
Get More Expert Advice
Join CAI's online community for access to the industry's most in-demand community association resources.
Thousands of your peers are sharing advice.