What Community Associations Can Do to Improve the Drought Crisis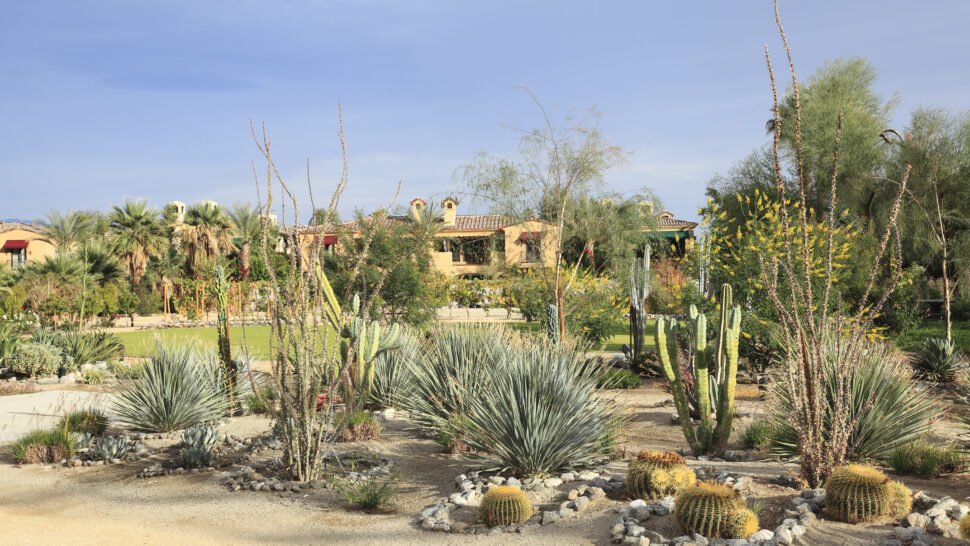 Many U.S. homeowners, particularly in the Southwest, in recent years have observed a change in their water resources. The Colorado River water supply is plagued by overuse, and its two main reservoirs—Lake Mead and Lake Powell—have drained more rapidly than ever before as supply dwindles in large part due to climate change, according to a CNN report. Millions of people across seven Western states and Mexico are threatened by the crisis. Additionally, Massachusetts is dealing with ongoing drought conditions that are starting to impact the central and Connecticut River Valley regions.
In some parts of the country, new legislation is impacting everything from how community associations landscape common areas to what an association allows homeowners to do in their front yards.
In Arizona, House Bill 2131 went into effect on July 1. "(The bill) says that if a community allows natural grass, it must allow artificial turf in the same manner," explains Mark Sahl, an attorney who specializes in community association law with Carpenter Hazlewood in Tempe.
Community associations have been resistant to artificial turf in the past, but it's much more natural looking now, and many cities are pushing for a switch to it based on drought conditions, according to Sahl. Under the new law, unless community associations meet a few limited exceptions, boards are going to have to allow artificial turf, says Sahl. He predicts more communities will voluntarily adopt conservation efforts.
Jenny Orchard, president of the Ivory Highlands Property Owners' Association in West Jordan, Utah, says that her community has cut back on common area watering by shortening watering hours and reducing frequency. "Our residents have cut back on their personal water use and expressed interest in xeriscaping," she says. The community is following Utah guidelines for xeriscaping, a type of landscaping that uses drought-tolerant plants, natural vegetation, rocks, or sand. "I don't believe every homeowner should feel obligated to xeriscape, but we all should feel a responsibility to be water wise," she says.
Michael Johnson, CMCA, AMS, PCAM, CEO of HOALiving, a community association management company based in Utah, notes that it can be hard to balance laws and requirements from local and state governments while catering to resident demands. Recent legislation in Utah requires communities to create guidelines that allow homeowners to change their landscaping, explains Johnson. He recommends that community associations get involved with conservation efforts before new laws are passed.
Johnson says that local and state governments, water conservationists, community associations, and people in general need to be able to have constructive conversations and produce viable solutions for the drought crisis. "We all need to work as a team," he says.
For more information on CAI's Sustainable Landscaping Public Policy, click here. Also, check out the Foundation for Community Association Research Best Practices Report on Green Communities.
HOAresources.com explores questions and comments from community association members living in condominiums, homeowners associations, and housing cooperatives. We then assemble trusted experts to provide practical solutions to your most commonly asked, timely questions. We never use real names, but we always tackle real issues. Have a question or comment about your community association? Submit here for consideration:
Get More Expert Advice
Join CAI's online community for access to the industry's most in-demand community association resources.
Thousands of your peers are sharing advice.