Pickleball Finds Growth, Conflict in HOAs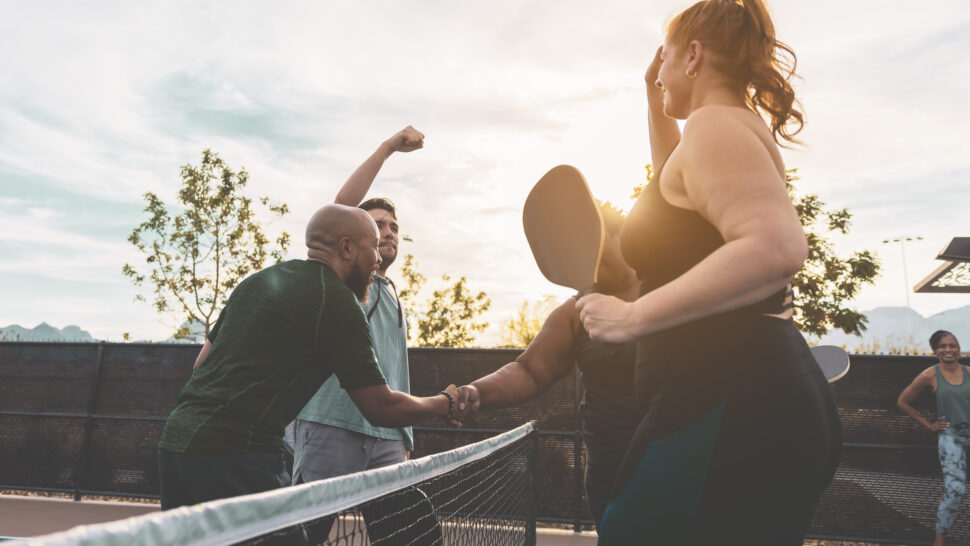 Pickleball is one of the fastest-growing sports in the U.S. and, within the past few years, has emerged as a new, popular amenity in community associations. It's also become a growing source of conflict.
According to a recent article in The Wall Street Journal, communities are dealing with noise complaints, competition for court time, and lawsuits over the game that is described as a combination of tennis, pingpong, and badminton.
We asked CAI's large-scale community association manager members, those who oversee communities with a minimum of 1,000 units or 1,000 acres, to share their pickleball experiences.
Kingstowne Residential Owners Corporation in Alexandria, Va., hasn't received any noise complaints, but it currently only has one court, and it's not located near any of its 44 neighborhoods. "The installation of the courts has been extremely popular," says Tony Johnson, CMCA, AMS, general manager of the community. "There have been numerous requests to install more."
Sun City Community Association of Huntley in Illinois has eight courts, and there's demand for more. The community did a usage study over the summer and found residents used pickleball courts 36% of available time compared to tennis at 32%, according to Deanna Loughran, CMCA, AMS, executive director.
Outdoor Resort Palm Springs in Cathedral City, Calif., is facing complaints over the "loss of quiet enjoyment" around its pickleball courts. The community has performed testing, installed noise mitigation, and tried mediation between the sports' enthusiasts and detractors, says Edwin J. Vitrano, LSM, PCAM, general manager.
Carolina Preserve at Amberly in Cary, N.C., has found that installing pickleball courts has made the community more desirable for new and existing members. "The community pickleball club leaders have done a marvelous job in planning and scheduling beginner classes for those who want to learn, holding competitive ladder games, and nurturing a fun and relaxed atmosphere where all community members feel welcome," says Christine Hast, CMCA, AMS, general manager.
As the pickleball craze continues, we'll keep you updated on how the sport is being played in community associations around the world. If you want to weigh in, share your community pickleball stories with us.
HOAresources.com explores questions and comments from community association members living in condominiums, homeowners associations, and housing cooperatives. We then assemble trusted experts to provide practical solutions to your most commonly asked, timely questions. We never use real names, but we always tackle real issues. Have a question or comment about your community association? Submit here for consideration:
Get More Expert Advice
Join CAI's online community for access to the industry's most in-demand community association resources.
Thousands of your peers are sharing advice.