Regulating Face Coverings in HOA Common Areas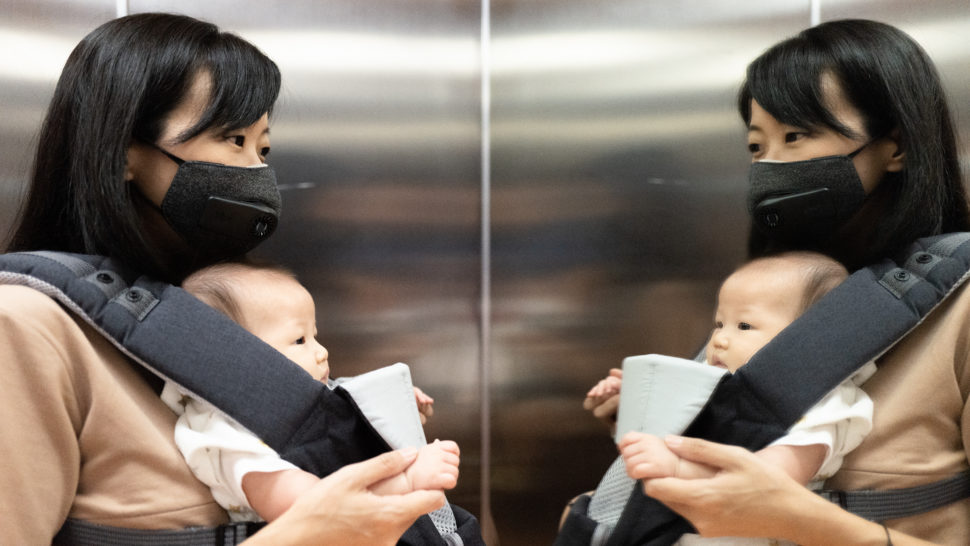 Wearing face coverings has become the new norm during the COVID-19 pandemic as a measure to help slow the spread of the disease. The Centers for Disease Control and Prevention recommends the use face masks in settings where social distancing is difficult to maintain, and recently issued a scientific brief on their effectiveness in preventing transmission of COVID-19 between wearers.
However, disagreements and misconceptions around wearing facial coverings have become a source of debate during the pandemic. Some, for instance, see wearing or refusing to wear a mask as a political issue.
Many states and the District of Columbia, as well as several localities, have issued mandatory mask wearing requirements—D.C. and Minnesota's mandates include common areas in community associations and multiunit residential buildings—but not others, causing conflicting directives from different levels of government to cloud the issue.
There also are people who are simply wired to reject what they see as impositions, says psychology professor Brad Sagarin of Northern Illinois University, who studies social influence and persuasion.
"There's a pretty widespread phenomenon called psychological reactance. When we perceive our freedoms and choices are being taken away, we grasp onto them more," he explains. "The natural reaction most of us have is, 'Wait a minute, you can't tell me what to do.' "
Donna DiMaggio Berger, an attorney with Becker in Fort Lauderdale, Fla., and a fellow in CAI's College of Community Association Lawyers (CCAL), says boards in her state have the legal power to invoke emergency measures during major events such as a pandemic, and mask requirements are applicable.
Some homeowners association and condominium boards have opted to require masks in common areas, such as hallways, elevators, laundry rooms, and lobbies, where social distancing is not possible. For example, a condominium community in Chicago recently proposed a mandatory mask rule in its common areas and would impose a fine of up to $500 for those who refuse to follow, with higher fines for subsequent violations.
Similarly, Josh Milgrom, an attorney with Lash Condo Law in Toronto, has encouraged condominium boards to implement mandatory mask rules in their common areas following a city-wide mandate to wear coverings in public indoor spaces, writes CBC News.
"The risk of contracting or spreading COVID-19 in those areas are substantially similar, if not the same, to those areas we have in condos," says Milgrom, adding that boards are responsible for over the common elements and making sure they are reasonably safe for residents and staff.
HOAresources.com explores questions and comments from community association members living in condominiums, homeowners associations, and housing cooperatives. We then assemble trusted experts to provide practical solutions to your most commonly asked, timely questions. We never use real names, but we always tackle real issues. Have a question or comment about your community association? Submit here for consideration:
Get More Expert Advice
Join CAI's online community for access to the industry's most in-demand community association resources.
Thousands of your peers are sharing advice.