Pickleball on the Rise in HOAs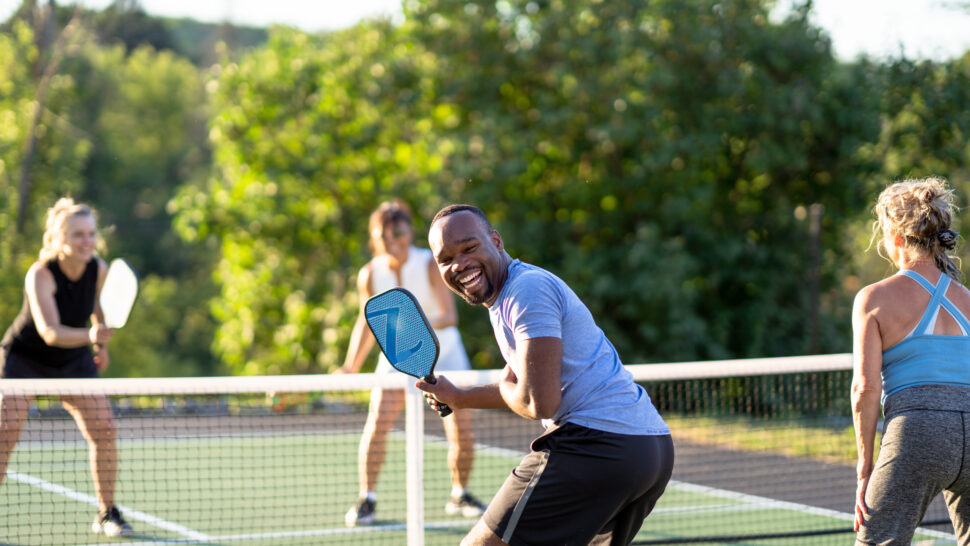 Described as a combination of tennis, Ping-Pong, and badminton, pickleball is the fastest-growing sport in the U.S., according to the Sports & Fitness Industry Association, a trade group. Pickleball grew a startling 40% between 2019 and 2021.
The pickleball craze has emerged as a new, popular amenity in community associations. The Foundation for Community Association Research recently surveyed nearly 700 members representing at least 10,000 community associations in 38 states, the District of Columbia, and five international countries to gauge the pulse of the hottest leisure activity.
More than 30% of respondents report their communities have dedicated pickleball courts. Thirty-seven percent have retaped tennis courts for pickleball, and 8% are in the process of building or approving new courts. It's no surprise that 36% see a high demand for courts nearly all the time, and nearly 40% see spikes during weekends and evenings.
Despite its booming popularity, pickleball also has become a growing source of conflict. According to a recent article in The Wall Street Journal, communities are dealing with noise complaints and competition for court time. The Foundation's research shows that 26% of respondents implement specific hours for play and 10% require reservations—two steps that may address some of the conflict.
Managing this new amenity in community associations is important. More than 40% of respondents report being very satisfied with the current condition and maintenance of their courts.
More than 35% say their courts are inspected for safety weekly, and 21% report monthly safety inspections. Nearly 70% rate their overall management and administration of the courts as "good" or "excellent."
The future is bright for pickleball. Sixty-five percent say they already have courts or have plans to create courts in the future.
To view the complete survey click here.
HOAresources.com explores questions and comments from community association members living in condominiums, homeowners associations, and housing cooperatives. We then assemble trusted experts to provide practical solutions to your most commonly asked, timely questions. We never use real names, but we always tackle real issues. Have a question or comment about your community association? Submit here for consideration:
Get More Expert Advice
Join CAI's online community for access to the industry's most in-demand community association resources.
Thousands of your peers are sharing advice.