Tips for HOAs and Condos to Safely Remove Icicles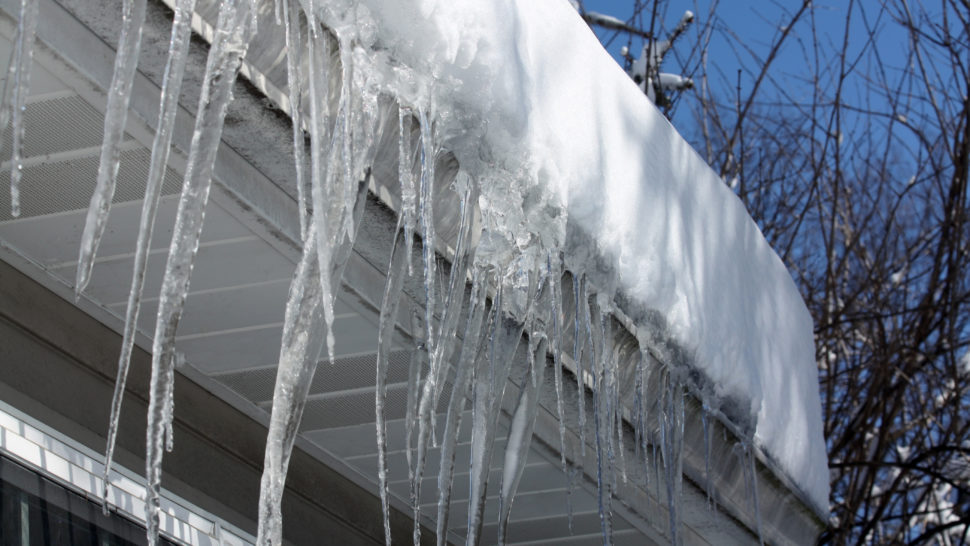 Severe winter storms have pummeled much of the country this year with snow, ice, and below-freezing temperatures.
One of the many winter hazards associations may be dealing with are icicles. While these appear to be harmless, icicles can hurt people and damage properties. Board members should decide how and when to remove them.
David Kaman, a founding partner at Kaman & Cusimano in Ohio and the 2021 president of the Board of Governors of CAI's College of Community Association Lawyers (CCAL), and Gabriella Comstock, an attorney with Keough & Moody in Illinois and a CCAL fellow, provide some clarity for community associations seeking to remove icicles.
For areas that are prone to snow, associations should look to state and local regulations to determine their obligation in removing icicles, both attorneys say. For example, if a municipality requires snow accumulation of more than two inches to be removed from public walkways, the association must comply with these municipal ordinances.
The decision to remove icicles requires a risk-benefit analysis, notes Comstock. Board members should consider the risk falling icicles pose to residents, including pets.
Kaman urges board members and individual owners to never attempt to remove icicles themselves due to the significant risk of serious injury. In addition, poorly performed removal can cause more damage to a roof or gutters, according to Comstock.
Kaman and Comstock recommend consulting with a professional roofer who can confirm the state of icicles before removing them from common areas, especially if ice buildup on the roof is causing damage to the interior of a unit. However, if the icicles are present on an individual unit and owners are responsible for gutter maintenance, the board should not require owners to have the icicles removed.
If the icicles are removed, board members must decide what will be done with them, says Comstock. Leaving removed icicles in common areas can create extra accumulation, which exposes the association to liability.
Every board should rely on their association's attorney and community association manager to determine if an icicle removal policy is necessary, notes Kaman. These are prone to change; if the board noticed a significant number of icicles were removed during one winter, they may want to reevaluate their policy to determine if the icicle formation can be avoided in the future. Kaman recommends including icicle removal policies in the association's handbook, as well as sending a reminder in a pre-winter newsletter. This way, homeowners will know the policy beforehand and can prepare.
HOAresources.com explores questions and comments from community association members living in condominiums, homeowners associations, and housing cooperatives. We then assemble trusted experts to provide practical solutions to your most commonly asked, timely questions. We never use real names, but we always tackle real issues. Have a question or comment about your community association? Submit here for consideration:
Get More Expert Advice
Join CAI's online community for access to the industry's most in-demand community association resources.
Thousands of your peers are sharing advice.