Using Common Areas to Administer COVID-19 Vaccine: What HOAs Need to Know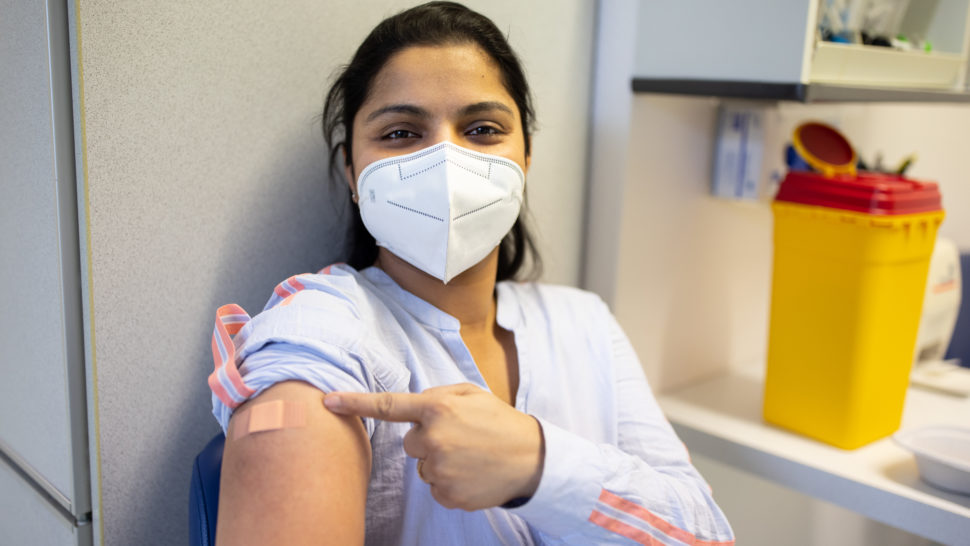 As COVID-19 vaccines continue to be rolled out and become available to more Americans, many are looking forward to enjoying activities the way they did before the pandemic. However, some homeowners association residents are wondering if their board can require proof of immunization to use an amenity such as a pool or fitness center.
Whether boards can require proof of a COVID-19 vaccine as a condition to use amenities is a complicated issue that could have legal repercussions if not approached properly, says George E. Nowack, co-founder of NowackHoward in Atlanta and a fellow in CAI's College of Community Association Lawyers.
Many association governing documents contain provisions that allow boards to adopt measures that protect the health, safety, and overall well-being of residents, but these have existed before COVID-19 and should not be interpreted as "requiring an association take action to prevent a person from contracting an illness," Nowack explains. "I see it as an obligation to maintain the common property to prevent injury, not to take action to protect an individual's personal health, safety, and welfare."
He adds that an association asserting a fiduciary obligation to promote the health, safety, and welfare of residents by requiring proof of vaccination would unknowingly be invoking police powers granted only to state and local governments to ensure the well-being of the public. It also creates "an obligation of protection which is impossible to achieve."
The most responsible course of action for community associations is to require residents to comply with state and local orders regarding vaccinations. "If a state or local government does not mandate proof of vaccination to use a swimming pool or gym, neither should an association," says Nowack. "That avoids the probability of a finding of state action and the devastating impact on community association powers."
In addition, some communities have considered working with a health care provider to administer COVID-19 vaccines to residents. Nowack recalls that the U.S. Department of Health and Human Services recently facilitated 1,000 initial and follow up doses of the vaccine to a homeowners association in Georgia, where the majority of residents are over the age of 65.
The association allowed the use of the clubhouse for the health care workers to provide vaccinations, but did not host or sponsor the event. Furthermore, the association and staff did not provide any administrative assistance, since community members offered to perform those tasks. Measures also were taken to avoid potential liability issues, explains Nowack.
"The Department of Health and Human Services required every person to sign a waiver of all claims related to the injection. We drafted a simple waiver and release of claims for bodily injury occurring on any common property used to obtain the vaccination. We also advised our client to inspect the common property during the event to keep it free from any hazards," he adds.
Any association considering allowing the use of common area property to administer the COVID-19 vaccine should confer with legal counsel, Nowack recommends.
HOAresources.com explores questions and comments from community association members living in condominiums, homeowners associations, and housing cooperatives. We then assemble trusted experts to provide practical solutions to your most commonly asked, timely questions. We never use real names, but we always tackle real issues. Have a question or comment about your community association? Submit here for consideration:
Get More Expert Advice
Join CAI's online community for access to the industry's most in-demand community association resources.
Thousands of your peers are sharing advice.