Women Leaders in Community Associations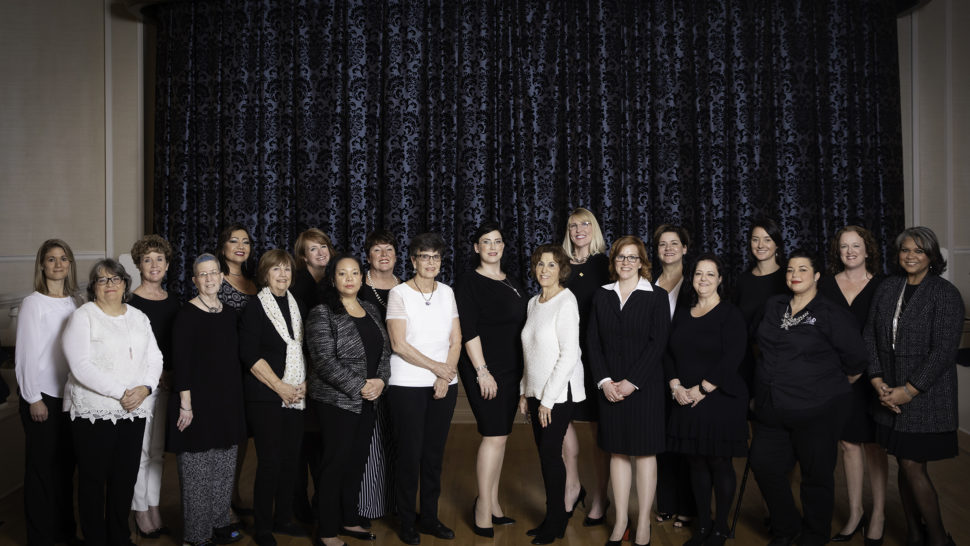 Across the country, women are making headlines by seeking and accepting leadership roles in government and business. In honor of International Women's Day on March 8, we celebrate CAI's women leaders in the community association industry.
Despite these advances, only 25 women today are chief executive officers—less than in 2017—of Fortune 500 companies. Nine women currently serve as state or territorial governors, and fewer than 19 percent of U.S. cities with a population of more than 30,000 have women mayors, according to the U.S. News and World Report and U.S. Conference of Mayors.
For women in community associations, however, leadership is—and always has been—the norm.
​​​Nearly half (46 percent) of all community association management company CEOs are women, according to the 2017 Community Association Manager Compensation and Salary Survey by the Foundation for Community Association Research. The survey also found that women make up the majority of management company executives (62 percent), portfolio managers (72 percent), on-site managers (62 percent), and large-scale managers (55 percent).
As rewarding as it may be to celebrate all women have achieved—and continue to achieve—within CAI and community associations in general, Cat Carmichael, CMCA, PCAM, founder of Strategy 1 2 3, a management company consulting firm, and a CAI past president, would rather focus on what comes next.
"We need to be creative and put together a strong bench of managers, business partners, homeowner leaders, and volunteers to serve CAI's growth and replace those who are retiring or moving to other opportunities."
Ursula K. Burgess, a shareholder at Rees Broome in Fairfax, Va., a fellow in CAI's College of Community Association Lawyers (CCAL), and CAI past president, adds that CAI's success depends on the current group of leaders making sure that qualified people are ready to follow.
"We need to make sure that CAI members get the mentorship they need and are encouraged to be meaningfully involved," says Burgess.
In addition to recruiting and mentoring, Carmichael also would like to see management company executives share good personnel who may have to relocate from one region to another for personal reasons.
"Executives should call each other and say, 'Hey, so-and-so is moving to your area, and he/she is great as a manager,' " Carmichael urges. "Meet with him or her when they get in town."
Carmichael's first mentor was the president of the first management company that employed her.
"She not only encouraged me, but she gave me an opportunity she could have taken for herself," Carmichael recalls. "She often sent me to represent our company at meetings and events with other management company executives. She trusted me to stand in her place and report back what I learned so she could make great decisions for the company. Because of her confidence in me, that exposure gave me skills—and the chance to collaborate with high-level contributors in management—that I wouldn't have had otherwise."
HOAresources.com explores questions and comments from community association members living in condominiums, homeowners associations, and housing cooperatives. We then assemble trusted experts to provide practical solutions to your most commonly asked, timely questions. We never use real names, but we always tackle real issues. Have a question or comment about your community association? Submit here for consideration:
Get More Expert Advice
Join CAI's online community for access to the industry's most in-demand community association resources.
Thousands of your peers are sharing advice.