CAI Adopts New Public Policy on Flags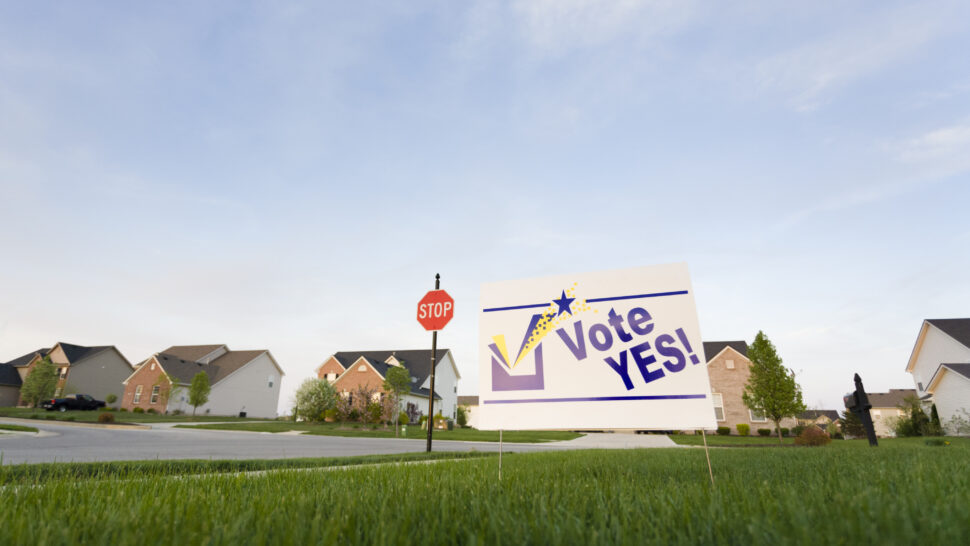 Election season puts the subject of political sign regulations at the forefront of discussions between community association leaders and residents, legislators, and the media. The CAI Board of Trustees adopted the Political and Noncommercial Signs and Flags Public Policy to help CAI's state legislative action committees navigate legislation on this topic.
Conversations on political signs and flags in community associations typically center on how they are displayed and their content. Community association boards, managers, and residents must be educated on applicable laws, case law, and their governing documents to appropriately regulate them. The First Amendment guarantees the right to freedom of speech without restriction by government entities or state actors. It does not apply to private parties such as community associations, enabling associations to adopt and enforce restrictions that reasonably regulate political and noncommercial speech within their community. Some states, however, have constitutions or other laws that provides a broader free speech right that does not depend on state action.
Throughout history, it's always been a relatively small minority of people who have spoken out regarding sign and flag regulations because they are passionate about a subject. It is important to protect and serve the voice of all residents to allow reasonable expression of speech through signage, while not interfering with the property rights of other residents.
CAI respects the right to freedom of speech set forth in the constitutions of the United States and various states but recognizes that right is not unlimited. CAI also recognizes and supports the rights of residential community associations to reasonably regulate political and noncommercial signs within communities in a manner consistent with federal, state, and local laws. CAI supports legislation that recognizes the core principles of self-governance, self-regulation, and co-ownership of common property and the community association housing model balanced with owners' rights of free speech. Because each community is unique, legislation should allow an association to develop reasonable rules and regulations concerning the time, location, materials, size, number, and manner of where political and noncommercial signs, political displays, or political activities are located while preserving freedom of political expression.
Current State Laws and Regulations
Laws governing political signs vary by state. Rules vary by community to reflect the preferences of homeowners. Currently, 13 states have statutes regarding signage that communities must follow. If your state does not have an explicit law, be sure to review your association's governing documents and consult with your community manager and attorney before moving forward.
It is important for community managers and the board to send approved rules through email, upload notices on the community website, and display them on entry signs to encourage compliance, particularly regarding how many days before an election a sign can be put up and how many days after an election a sign must be taken down. CAI calls upon community association board members, community managers, residents, and attorneys to review governing documents periodically and work together to create rules that will bring the community closer together.
HOAresources.com explores questions and comments from community association members living in condominiums, homeowners associations, and housing cooperatives. We then assemble trusted experts to provide practical solutions to your most commonly asked, timely questions. We never use real names, but we always tackle real issues. Have a question or comment about your community association? Submit here for consideration:
Get More Expert Advice
Join CAI's online community for access to the industry's most in-demand community association resources.
Thousands of your peers are sharing advice.