Flags: What Can Fly in an HOA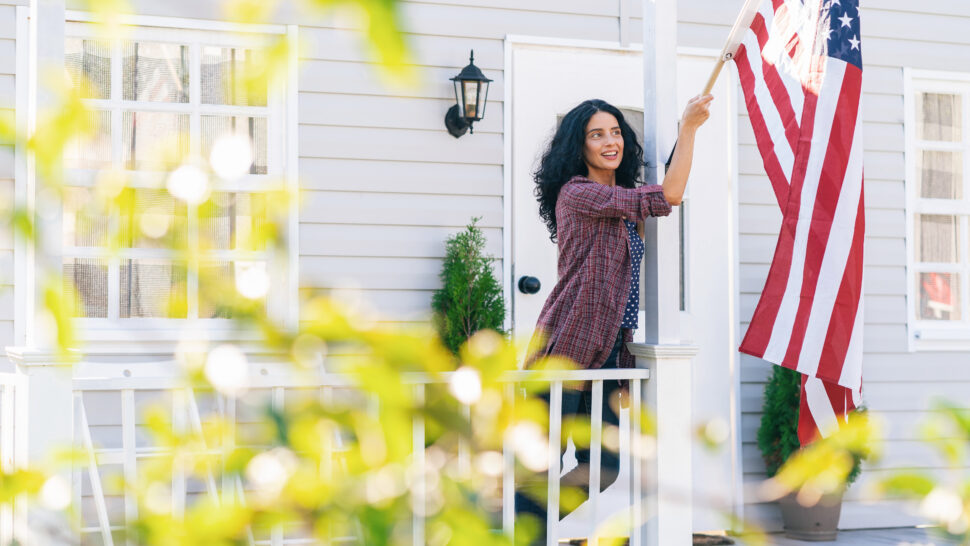 During election season, flags and signs can be a particular point of sensitivity for homeowners' associations. The rules promote uniformity within the community and avoid the potential of an excessive display of flags and signs. Increasingly, states are adopting policies that impact community associations' ability to regulate certain signs and flags.
Currently the display, size, flagpole height, number allowed, as well as the time and place of display of flags are regulated. Right now, 12 states regulate flags, and 13 states regulate signs, but most states have pending legislation on the matter, according to Elina B. Gilbert, Esq., shareholder at Altitude Community Law PC in Lakewood, Colo. Homeowner associations have the power to regulate signage in governing documents, but states are overriding this authority because many see flags and signage as a constitutional freedom that must be protected.
It is important to consider the practical applications of regulating flags and banners. "Regulations are in place to protect property values and promote harmonious living," says Airielle Hansford, CMCA, AMS, PCAM, vice president at FirstService Residential in Fairfax, Va. "The question of whether this is an infringement on homeowners' rights depends on the association, but governing documents are deemed a contract, and they can provide the community association with the right to restrict signs, flags, and other items on the lots."
Signage and flags can escalate emotion and tensions within the community, so it is important to consider that expectations may change over time.
"Each community is unique, so there may be periodic reviews of governing documents and changes can be made," says Hansford, adding "Rules should be reasonable, uniformly applied, and enforceable."
Additionally, HOAs should ensure the regulations for flags and signs are not in conflict with each other. Hansford's final piece of advice: "Community associations communicate with owners ahead of the election cycles to advise what is permitted and prohibited and lay out any exceptions to the rules for each election cycle."
Involving community members in the process of drafting regulations is a considerate and sensitive way to include culture and climate and ensure uniformity, compliance and promote harmonious living in your community.
View our public policy on flags, here.
HOAresources.com explores questions and comments from community association members living in condominiums, homeowners associations, and housing cooperatives. We then assemble trusted experts to provide practical solutions to your most commonly asked, timely questions. We never use real names, but we always tackle real issues. Have a question or comment about your community association? Submit here for consideration:
Get More Expert Advice
Join CAI's online community for access to the industry's most in-demand community association resources.
Thousands of your peers are sharing advice.