Finding the Next Generation of Community Manager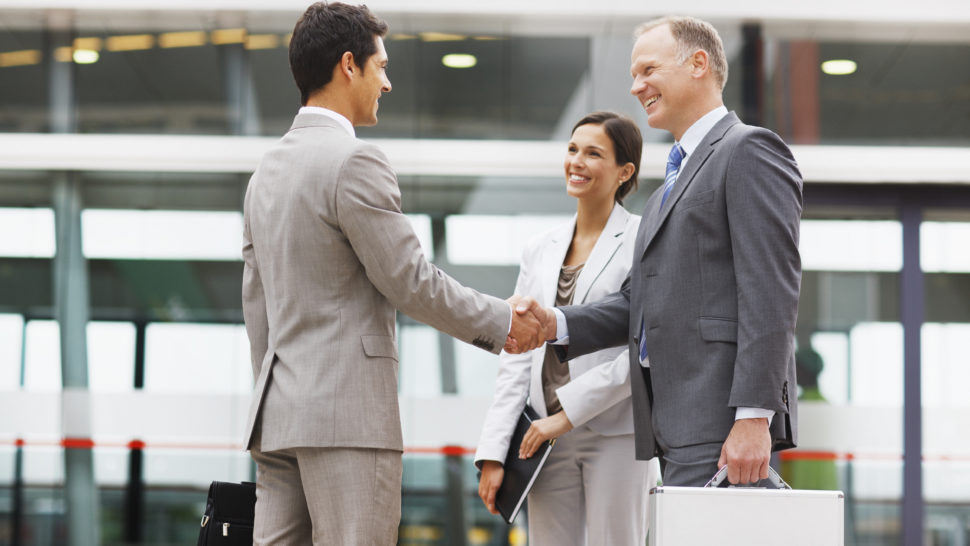 More than a quarter of current U.S. housing stock is in a community association, and thousands of new condominium and homeowners associations are being developed every year, according to the Foundation for Community Association Research. The demand for professional community management to help boards fulfill their responsibilities is high and will continue to grow.
Unfortunately, there aren't enough individuals entering the profession, leading to a shortage of candidates to fill job opportunities. Management companies and associations will need to work harder than ever to locate, hire, and retain qualified community managers and support their professional growth.
Increasing awareness of the profession, especially within colleges and universities, is an important factor. The Foundation's recent report, Attracting Talent to the Community Association Management Industry, notes that only 7% of community managers who responded to a survey fielded in December 2020 learned about an open position through a college career center, a recruiter, or a state employment department.
Some management companies and boards may prefer candidates with the necessary experience and skills to perform their work, but others provide the opportunity to learn on the job. Fiftytwo percent of CEOs and hiring staff who responded to a separate survey from the Foundation say their company has a training program designed to promote current employees to community manager roles, while 23% report having internship programs for college students, according to the report.
Recognizing the need for talent in the community management profession, CAI's Rocky Mountain Chapter partnered with Arapahoe Community College in Littleton, Colo., as well as workforce development agencies in the state, to establish an apprenticeship program in August 2020—the first of its kind for prospective community association managers.
The two-year, paid apprenticeship combines coursework through the college with up to 40 hours per week of on-the-job training at participating management companies where apprentices are assigned a mentor. Those who successfully complete the program obtain a certificate in business administration, an apprenticeship certificate from the Colorado Department of Labor, in addition to professional credentials that reflect their knowledge as they prepare to enter community management.
Having a structured program that includes on-the-job training and relevant coursework benefits the students by "making them feel like they have the experience and the knowledge necessary to do their job," says Melanie Peck, CMCA, director of operations at TMMC Property Management in Castle Rock, Colo., and 2021 president of the CAI Rocky Mountain Chapter.
The apprenticeship program also addresses some of the shortcomings of training new community managers by taking time to develop their skill set and knowledge in areas such as laws and regulations, finances, organizational management, governance, property maintenance, and resident relations, says Denise R. Haas, CMCA, AMS, PCAM, CEO of 5150 Community Management in Englewood, Colo.
"As a management company owner, it's been encouraging to have (the apprenticeship program) help enhance training to provide a wellrounded individual to put in front of our communities," remarks Haas, a past president of the chapter.
Peck says that the past year has served as a learning process in the development of the program. "One of the challenges has been structuring the expectations of our management company partners during the two-year apprenticeship, including establishing the milestones that need to be met," she explains.
Speaking of milestones, the program had its first apprentice—who is being mentored by Peck—obtain her Certified Manager of Community Associations (CMCA®) credential in May.
Haas believes that the program will foster more committed community management professionals, which will benefit employers long term. "We want management company executives to understand that this isn't a shortcut. This is somebody that we're creating for the long haul."
Peck concurs, adding that the program also is meant to increase longevity in the community management profession. "It's a shift in thinking about how we approach getting new talent into community association management and getting people interested and excited about this profession as a lifelong career path."
HOAresources.com explores questions and comments from community association members living in condominiums, homeowners associations, and housing cooperatives. We then assemble trusted experts to provide practical solutions to your most commonly asked, timely questions. We never use real names, but we always tackle real issues. Have a question or comment about your community association? Submit here for consideration:
Get More Expert Advice
Join CAI's online community for access to the industry's most in-demand community association resources.
Thousands of your peers are sharing advice.