Fire Pits: How HOA & Condo Boards Can Safely Permit this Popular Trend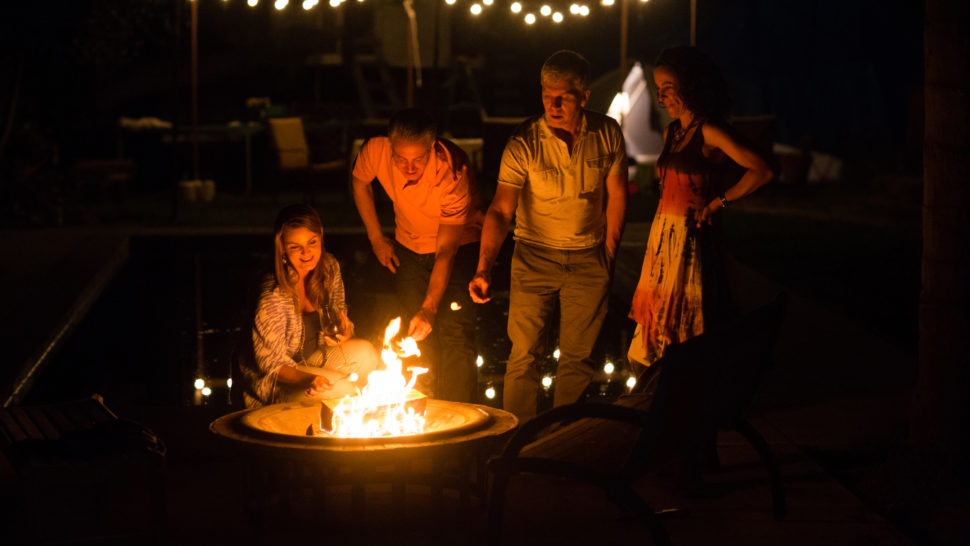 A popular outdoor housing trend is fire pits. As residents look for ways to socialize, some are asking board members to allow propane-operated fire pits for outdoor enjoyment during the fall, spring, and summer seasons.
"Fire pits are a hot commodity as they are being advertised by every big box store," says Alan Goldberg, board president of Tara at Barrington Estates in Aurora, Ohio. "Living in Ohio, having a fire table provides owners an opportunity to use their patios during the cooler spring and fall seasons," says Goldberg, whose condominium community has 84 units across 21 buildings. Each building has four attached units without balconies, and owners have a private patio next to their front door.
Safety concerns such as height of the flame, size of the table, location on the patio, and proximity to the next home or nearby shrubs and trees have kept many associations from permitting fire pits. Ursula K. Burgess, a shareholder at Rees Broome in Fairfax, Va., a fellow in CAI's College of Community Association Lawyers (CCAL), and CAI past president, notes that association boards are concerned about damage or injury to persons or property.
"Obviously we do not want homes or condominium buildings to catch on fire or for people to be injured. These events could be catastrophic for an association and its residents," she adds.
How do boards safely allow residents to use fire pits, especially if it's currently prohibited because of small patios and homes being close together?
Burgess notes that her clients are currently regulating fire pits in the same manner as other open-flame devices or addressing them specifically in the rules and regulations, with requirements on location and storage/coverage similar to those for gas grills.
In Ohio, fire tables fall under the same state regulations as gas grills, according to Goldberg. "The code states that any propane, natural gas, or gel open flame device must be at least 10 feet away from a multi-unit building. Many of our owners have gas grills and we found that some of these grills were closer than 10 feet from the buildings," he explains.
Goldberg's community created a policy to regulate fire pits and other open-flame devices such as charcoal burners and gas grills. These are permitted with prior written permission from the board so long as they are used in accordance with state, county, and local fire codes. "It is each owner's responsibility, and we highlight that the fire department may fine an owner if they do not meet fire standards," he says.
In addition, the policy details that fire pits must adhere to the following:
Must be propane, natural gas, and gel only.
Must have a tempered wind guard of at least 6 inches in height.
Wood burning fire pits are not permitted.
A unit owner must be present to monitor the area when an open-flame device is in use, and is responsible for any damage to the structures, patio fences, and landscaping.
Any damage caused by an open-flame device that requires repair or replacement will be billed to the unit owner.
Boards contemplating a similar policy should have little difficulty implementing it in their association. "Our community had no difficulty with enforcement of this new policy. If we see a clear violation, the board will inform the owner before further action is taken," Goldberg notes.
HOAresources.com explores questions and comments from community association members living in condominiums, homeowners associations, and housing cooperatives. We then assemble trusted experts to provide practical solutions to your most commonly asked, timely questions. We never use real names, but we always tackle real issues. Have a question or comment about your community association? Submit here for consideration:
Get More Expert Advice
Join CAI's online community for access to the industry's most in-demand community association resources.
Thousands of your peers are sharing advice.