Florida Community Recovers from Hurricane Ian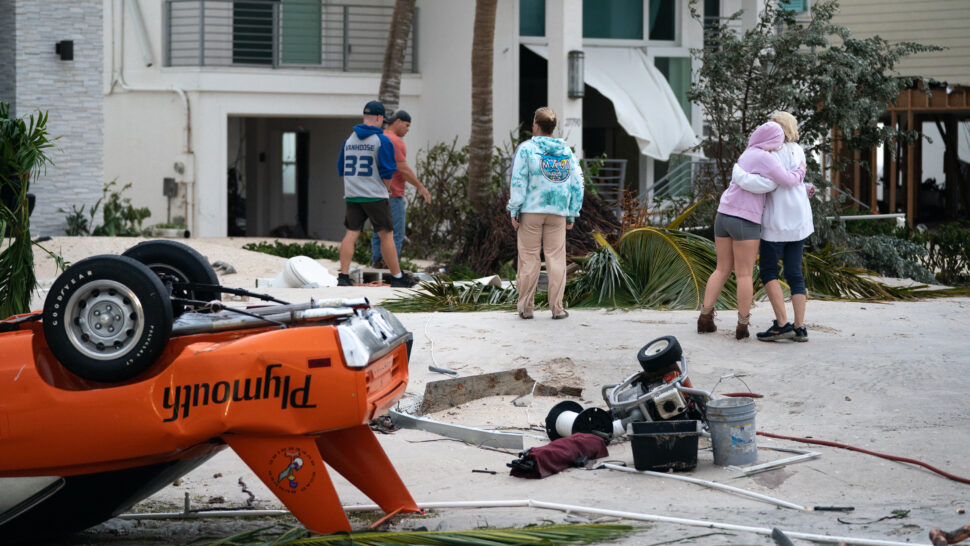 Photo by Sean Rayford/Getty Images. People embrace as they survey property damage from Hurricane Ian on September 29, 2022 in Bonita Springs, Fla.
Hurricane Ian wreaked havoc on Florida's southwestern coast last week, causing widespread flooding, knocking out power, and destroying homes and businesses. As residents begin to assess the damage, Amanda Susan Harling, general manager of the World Tennis Club, in Naples, Fla., describes the current situation in the hard-hit area. "We're a mess right now," says Harling, who manages the community made up of 360 homes, including single-family homes and condo units. "The debris is awful, the pools and spas are full of it and unusable," she says, adding "The debris is blocking roads and entryways. And that's nothing compared to what everyone on the coast had, they're sitting in two feet of mud."
The first step to recovery is to contact one's insurance company. Harling came in to assess the damage immediately. "I'm taking photographs of everything because you have to have photos to get buildings assessed after a disaster," she says. Right now, Harling's biggest nightmare is getting her hands on cash. "Cash is the only way to pay vendors to haul debris away," she says.
Living in Florida, it's easy to ignore the warnings because there can be so many during hurricane season, according to Harling. "I don't allow our team to get complacent. I've been preparing the teams in the community for about six months. We've been taking down trees and getting hurricane protection from the bank."
Residents and business owners who sustained losses areas can begin applying for assistance at www.DisasterAssistance.gov or by using the FEMA App.
Community associations should work with localities to coordinate debris removal because FEMA does not typically reimburse associations. A community must complete and submit the right of entry form.
Florida Resources
HOAresources.com explores questions and comments from community association members living in condominiums, homeowners associations, and housing cooperatives. We then assemble trusted experts to provide practical solutions to your most commonly asked, timely questions. We never use real names, but we always tackle real issues. Have a question or comment about your community association? Submit here for consideration:
Get More Expert Advice
Join CAI's online community for access to the industry's most in-demand community association resources.
Thousands of your peers are sharing advice.