Florida Resident Recounts her Hurricane Ian Experience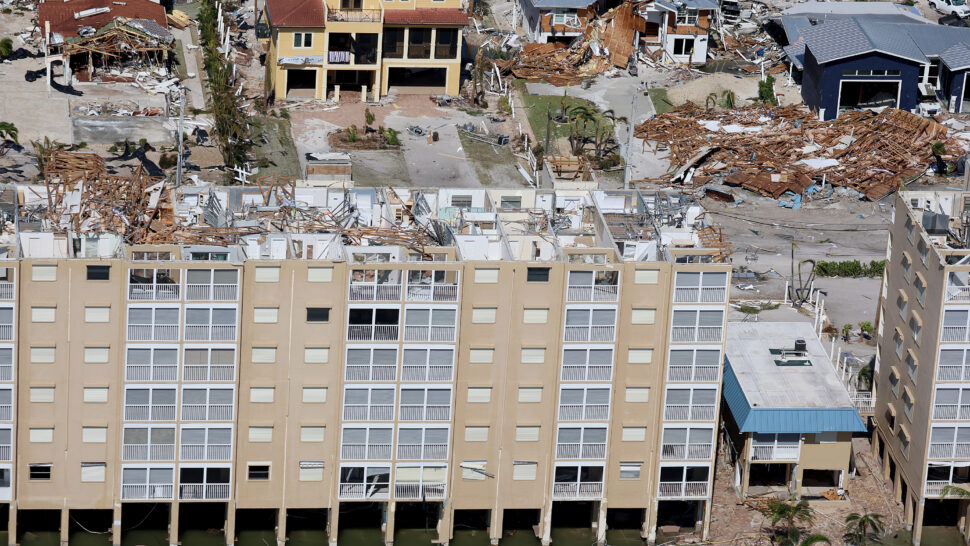 Photo by Joe Raedle/Getty Images. Fort Myers Beach, Fla. In an aerial view, damaged buildings are seen as Hurricane Ian passed through the area on September 29, 2022
Hurricane Ian devastated Florida's southwestern coast, making landfall as a Category 4 storm. As one of the most powerful storms in U.S. history, Hurricane Ian packed winds of 155 mph and caused catastrophic storm surges, leaving more than 2 million people without power.
"We haven't seen anything like this in our lives," says Alexis Mariginean, who was staying at her grandparents condo at the Lausanne Condo Homeowners Association in Naples, Fla., when Hurricane Ian hit. "My grandparents have lived in this building for 35 years and haven't seen anything like this." The storm caused a door to buckle, causing water to pour into the first floor of the 8-story building.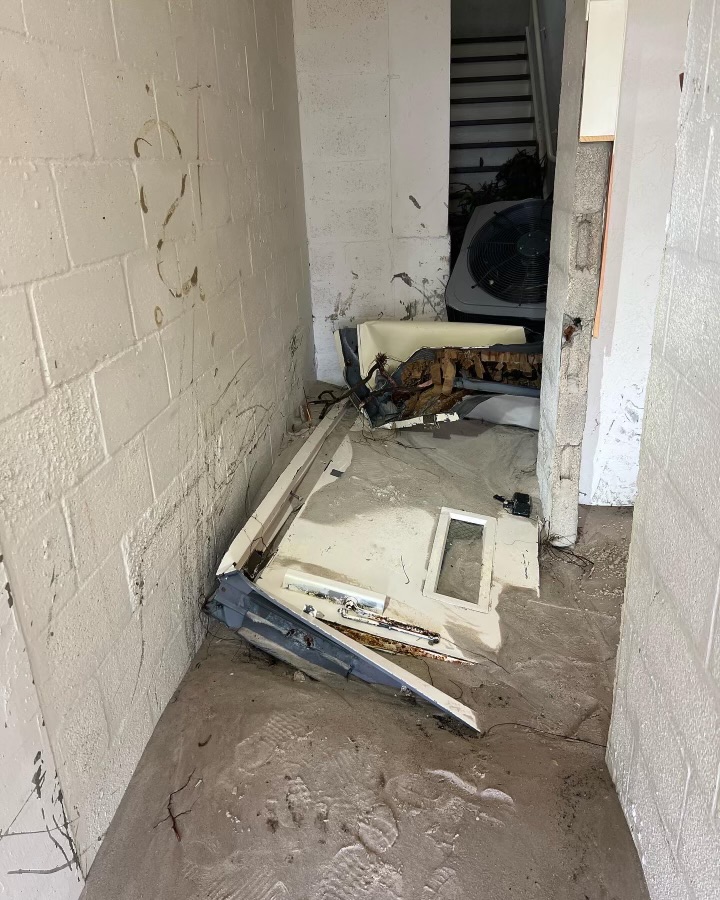 Mariginean is doing OK, and feels lucky to be alive. "The building is a complete mess and there is a lot of work to be done. The elevator, parking garage, and lower level of the building are completely flooded," she adds.
CAI members are looking for ways to help our Florida Chapter members impacted by Hurricane Ian. A list of resources in Florida can be found here.
HOAresources.com explores questions and comments from community association members living in condominiums, homeowners associations, and housing cooperatives. We then assemble trusted experts to provide practical solutions to your most commonly asked, timely questions. We never use real names, but we always tackle real issues. Have a question or comment about your community association? Submit here for consideration:
Get More Expert Advice
Join CAI's online community for access to the industry's most in-demand community association resources.
Thousands of your peers are sharing advice.