Giving Mental Health Support to Community Managers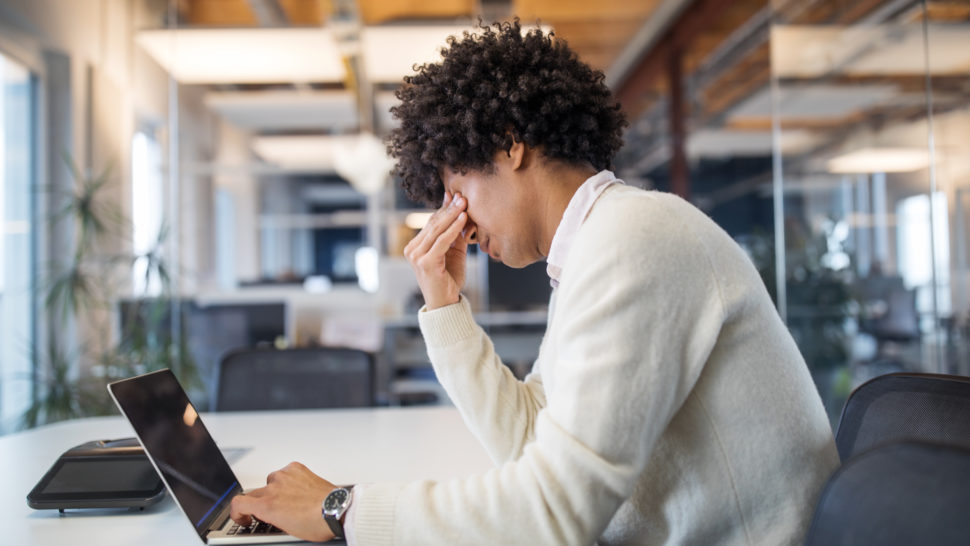 Many of the challenges associated with the community association management profession have escalated during the COVID-19 pandemic as managers and management companies stepped up to guide communities with operational support and advice to prioritize the health, safety, and welfare of residents.
While most communities successfully adapted to conducting business during the global crisis, community managers have anecdotally reported higher levels of stress, anxiety, or burnout due to increased workloads, frequent encounters with upset residents, and balancing life at home.
The most challenging part of managing a community—which has been especially evident during the pandemic—is managing expectations, says Michael Dee, CMCA, AMS, a manager with FirstService Residential in Kansas City, Mo. "People come to us, and their expectation is that we have all the answers, that we're the strong ones," he says. "It was very difficult (in the beginning of the pandemic) because we were learning as we were going, so we had to be careful and calculated."
Dee, who is part of FirstService's senior leadership in Kansas City, says that the responsibility of putting together best practices for community managers to use during the height of the pandemic came with increased stress and pressure, leading to a moment last summer that he credits with showing him the need to be vulnerable.
"At one point, I was on the floor of my living room rocking back and forth because I was riddled with anxiety, thinking I was going to get fired and doubting that I was doing a good job," he recalls. "And in that moment, the thought that came to me was, 'Be vulnerable. You're not alone.' "
Dee shared how he felt with his immediate supervisor, then with people on his team. He says this has led to "embracing the power of vulnerability," with the company organizing weekly virtual meetings where employees can share thoughts, feelings, or struggles and providing information on resources to benefit mental wellbeing. It also has led him to have more honest conversations with his team on prioritizing tasks that are critical to their goal of supporting community associations.
Providing a space where managers can be vulnerable and share insights with others in the profession allows them to feel heard and understood, says Kara Cermak, CMCA, AMS, PCAM, senior vice president of learning and development at RealManage in Palatine, Ill., and a CAI faculty member. "This particular job is incredibly stressful. It's about recognizing that and knowing that you're the kind of person who actually enjoys the challenge of making communities better," she remarks.
Cermak says her company has informed employees of how they can take advantage of their health insurance benefits, including attending therapy sessions at a substantially discounted price and taking advantage of a physical health initiative that subsidizes the cost of a personal fitness trainer for those who register. "Now we have people who are (physically) healthier than they were before, and their mind is healthier too," she notes.
When feeling overwhelmed, Cermak recommends breaking down a task into small steps. Completing it can help generate the momentum needed to make other tasks more manageable. However, managers also must recognize when they need to stop and take care of themselves so they can help their communities while feeling their best.
"As managers, we can help create a sense of belonging, support, and purpose. By doing that, we're improving not just that community, but I'd like to believe that we're improving society as well," Cermak explains.
For Dee, it's important that those in the management profession remember two things: You can't give away what you don't possess, and it's alright to say 'no.' "Quit saying 'yes' to things just because you want to be liked, and instead say 'yes' to the things that you have control over and that you know you can do," Dee says.
HOAresources.com explores questions and comments from community association members living in condominiums, homeowners associations, and housing cooperatives. We then assemble trusted experts to provide practical solutions to your most commonly asked, timely questions. We never use real names, but we always tackle real issues. Have a question or comment about your community association? Submit here for consideration:
Get More Expert Advice
Join CAI's online community for access to the industry's most in-demand community association resources.
Thousands of your peers are sharing advice.