Managing Recovery Efforts after Hurricane Ian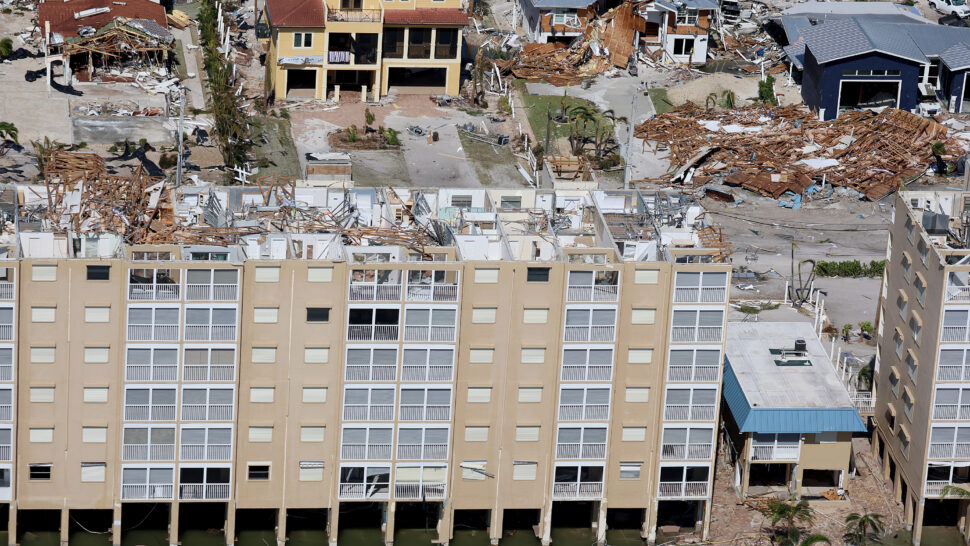 Hurricane Ian devastated Florida's southwestern coast, making landfall as a Category 4 storm. As one of the most powerful storms in U.S. history, Hurricane Ian packed winds of 155 mph and caused catastrophic storm surges, leaving more than 2 million people without power.
As residents begin to rebuild after Hurricane Ian, disaster recovery is usually an incremental and extended process. Here are the initial response tasks your association should take:
Account for whereabouts of all residents.
Secure the entrance and common areas.
Notify residents about access to their residence.
Inspect damaged areas and develop priority lists for repairs.
Create a site map showing damage with photos and send to your insurance agent.
Contact FEMA/local government official to determine what you must do before removing debris from site.
Advise residents when to expect restoration of utility.
Financial Loss and Insurance Claims Support
Follow these insurance claim tips:
Review insurance policies for coverage and deductible information.
Report association property as subject to claim.
File your claim information as soon as possible.
Find out if an adjuster has been assigned and get their contact information.
Photograph and video all property damage.
Temporary Residency
It can seem impossible to pay for a temporary home and the mortgage loan payments on a destroyed residence, but do not be too quick to give up on your home. Contact your lender. You may be able to obtain relief—such as a temporary moratorium on payments (with the interest being added to the principal balance). Find out what your options are, since foreclosure will damage your credit rating.
Contactor Support
You need a contractor, and it is likely that many will contact you. After major disasters, contractors seem to be everywhere, soliciting repair contracts. However, you need to do your own research. Caution is essential.
Confirm the contractor's license with the appropriate state or local government agency.
Confirm that the contractor holds current insurance for liability, completed works and worker compensation.
Some contractors may try to win your business by promising you will not have to pay them the amount of your insurance deductible. That suggestion would be considered insurance fraud and should be rejected.
Will the contractor agree in advance to accept what your insurer will pay for repairs, plus your deductible amount? Rather than arguing with the insurer over the amount of the repair cost, a better approach may be to focus on the extent of repairs and hire a good contractor who will work within the insurer's cost guidelines.
Seek bids from several contractors, preferably from those who have been in business for more than a few years.
Get the entire contract in writing. Do not accept any unwritten guarantees or promises.
Rebuilding and Recovery Resources
We strongly encourage communities to use their municipalities' sites for local updates. Additionally, you can reference these sites to receive up-to-date information.
HOAresources.com explores questions and comments from community association members living in condominiums, homeowners associations, and housing cooperatives. We then assemble trusted experts to provide practical solutions to your most commonly asked, timely questions. We never use real names, but we always tackle real issues. Have a question or comment about your community association? Submit here for consideration:
Get More Expert Advice
Join CAI's online community for access to the industry's most in-demand community association resources.
Thousands of your peers are sharing advice.