Opening and Operating Community Pools during COVID-19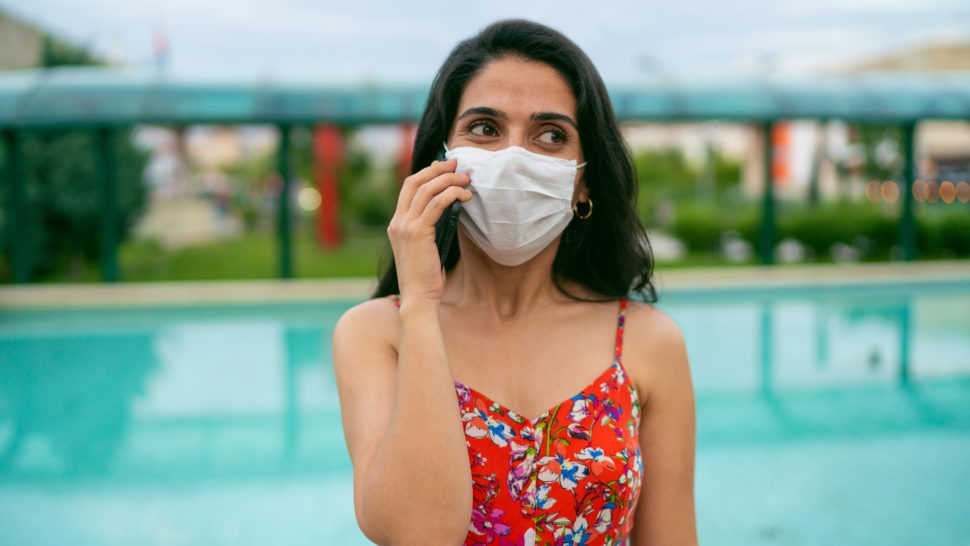 Summer is right around the corner, leaving homeowners association boards and residents wondering if community pools can open in light of the COVID-19 pandemic. Our communities in colder states have been closely watching warmer states like Florida, Texas, and California to see how they safely opened their pools.
Opening a pool is not a simple task. Every community is different, and each board must make the decision to open based on whether it has the resources to comply with guidelines from the Centers for Disease Control and Prevention, state mandates, and local health orders, says Matt D. Ober, partner at Richardson|Ober|DeNichilo in Pasadena, Calif., and a fellow in CAI's College of Community Association Lawyers (CCAL).
Equally important is that it's the board's decision to reopen any facility following due diligence and proper business judgment, says Ober, adding that "just because the state and county allow pools to be open does not mean the association must open the pool." Additionally, the board must evaluate whether it has the funds for signage, paying staff to serve as pool monitors, and for frequent cleaning and disinfecting to safely open the community pool.
Ober recommends the following protocols for communities operating their pools this summer.
Place signage at pool entrances reminding residents of pool rules and to follow social distancing both in the pool and around the area.
Limit pool use to certain hours to better control the number of residents and avoid crowding. Communicate that pool use and hours are subject to change to comply with COVID-19 protocols and precaution
Have residents sign up to use the pool during scheduled intervals (30 minutes or an hour, for example). Require sign-ups by a certain time the day before.
Consider opening the pool for designated lap swim only. If people cannot do laps and want to use the pool, designate separate lap swim times.
If there are restrooms in the pool area, ensure the facilities have full hand sanitizer and soap dispensers and are cleaned and disinfected frequently.
The pool area should be open for pool use only. In addition, guests should not be permitted in the pool or pool area.
Consider removing or taping off some of the pool area furniture so chairs left in place are 6 feet apart to allow swimmers a place to rest after they leave the pool.
It is recommended that these protocols be adopted by the board as community rules to make them enforceable, explains Ober.
Can associations ask for residents to provide proof of having been vaccinated against COVID-19 before they use the pool or common areas this summer?
According to Ober, there are several concerns about requiring that a resident disclose they were vaccinated because of their right to privacy in not having their medical history made public or disclosed to third parties. Although HIPAA laws do not apply to private entities such as community associations, expectations of privacy and confidentiality need to be considered. 
Homeowners association boards must provide residents information so they can protect themselves and take steps to minimize potential liability, Ober notes. "Not opening a pool after conducting due diligence and concluding that it could not be done safely would not expose the association to liability," he adds.
In addition, Ober says it would be "difficult if not impossible" for a resident to prove they contracted the virus because the association opened the pool. However, "opening the pool and not following the proper protocols or not requiring that people comply with rules in place could subject the association to liability." CAI advocates for limited liability laws for community associations that follow CDC, state, and local guidelines.
HOAresources.com explores questions and comments from community association members living in condominiums, homeowners associations, and housing cooperatives. We then assemble trusted experts to provide practical solutions to your most commonly asked, timely questions. We never use real names, but we always tackle real issues. Have a question or comment about your community association? Submit here for consideration:
Get More Expert Advice
Join CAI's online community for access to the industry's most in-demand community association resources.
Thousands of your peers are sharing advice.