Pickleball Popularity Comes with Challenges for HOAs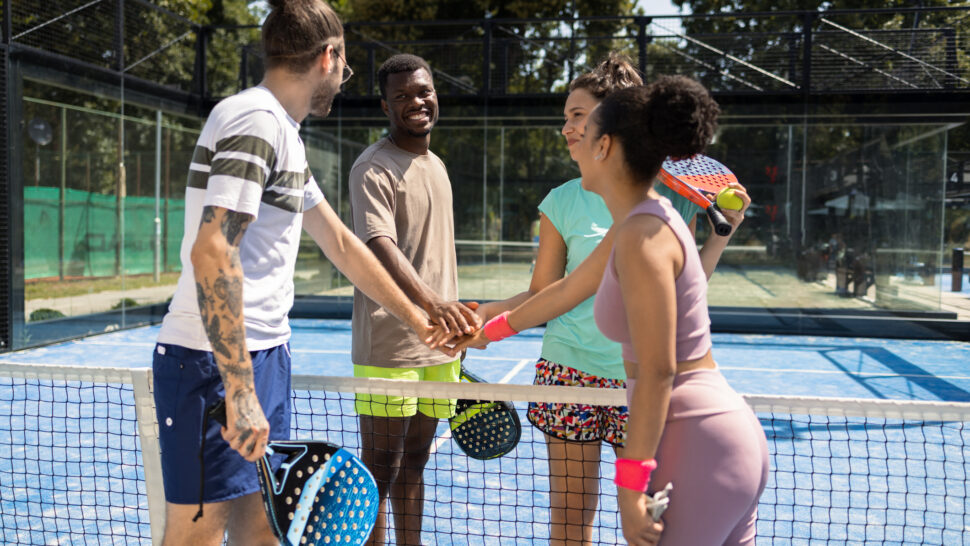 Pickleball, the rapidly growing paddle sport, is taking community associations by storm. Unfortunately, this newfound popularity also has brought with it some challenges, particularly related to the "pok-pok" noise generated when paddle hits ball. 
In recent years, pickleball has seen a meteoric rise. Many community associations have eagerly embraced the sport. Recognizing its potential to encourage an active lifestyle and create a close-knit community, associations have installed new courts or repurposed tennis courts for the game.
"Pickleball is undoubtedly growing much faster than the tennis crowd expected or even are liking," says Robert Thomson, a service provider from Sanford, Fla. "It is definitely a sport with a lower barrier to entry than other sports like tennis or golf."
As the popularity of pickleball continues to soar, so do concerns over the noise. The sound of pickleballs hitting paddles and bouncing on the court, often described as a distinct "pok," has become an issue within some community associations. Residents living near pickleball courts are citing significant noise disturbances.
Community association managers find themselves grappling with the challenge of balancing the sport's popularity and its impact on residents' quality of life. Various strategies can be taken to address this issue and foster coexistence.
One potential solution involves implementing designated playing hours for pickleball matches. By setting specific time frames for play, noise disruptions can be mitigated while still allowing residents to enjoy the sport. Another approach is soundproofing pickleball courts or incorporating noise-dampening materials to reduce the impact.
A recent survey of nearly 700 community association managers and board members conducted by the Foundation for Community Association Research found that over 66% of communities already have or are committed to building pickleball courts. Of those, nearly 58% have employed limitations to court usage, such as specific hours and reservations. 
Moving forward, open communication and collaboration will be essential in finding viable solutions. Community associations should actively engage both pickleball players and residents affected by the noise to better understand their perspectives and concerns.
"Encouraging harmony within the resort means we all need to work together," says Dana Hudrlik, a volunteer at Big Bear Shores Homeowners Association in Fawnskin, Calif.
By working together, creative and sustainable resolutions can be reached that prioritize the well-being of all residents while supporting the growth of pickleball within communities.
HOAresources.com explores questions and comments from community association members living in condominiums, homeowners associations, and housing cooperatives. We then assemble trusted experts to provide practical solutions to your most commonly asked, timely questions. We never use real names, but we always tackle real issues. Have a question or comment about your community association? Submit here for consideration:
Get More Expert Advice
Join CAI's online community for access to the industry's most in-demand community association resources.
Thousands of your peers are sharing advice.