Should HOAs Require Waivers During COVID-19?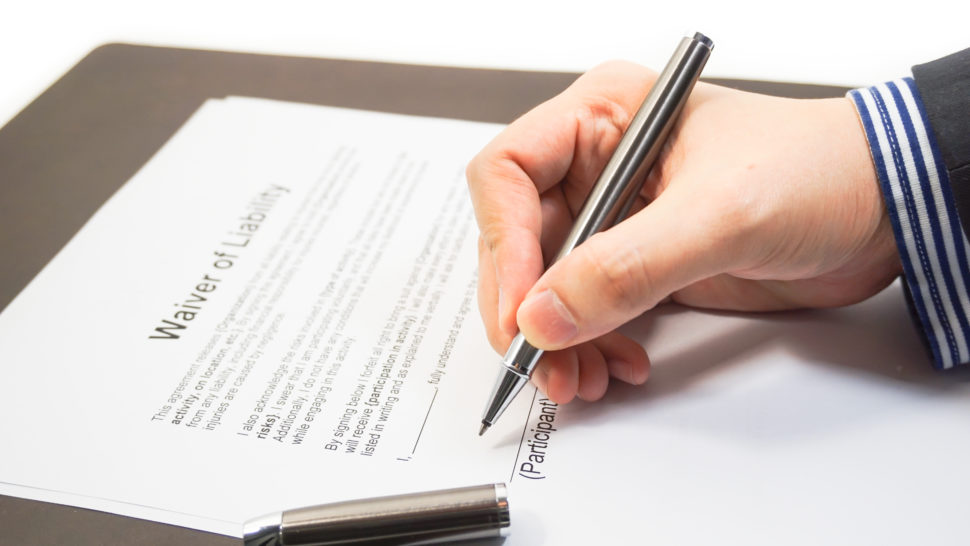 With warmer weather setting in for many homeowners associations in the country, board members are trying to balance residents' requests to enjoy amenities like pools, playgrounds, and clubhouses with requirements to operate in a safe manner during the COVID-19 pandemic. As boards determine whether amenities should open, some have asked if residents should be required to sign waivers that protect the association from potential COVID-19-related lawsuits.
"Signing a waiver is an added protection for the association," says T. Peter Kristian, CMCA, LSM, PCAM, general manager of Hilton Head Plantation Property Owners' Association in Hilton Head, S.C., and a CAI past president. "I have been advised by two attorneys that having a signed waiver is a good defense if someone decides to sue over a COVID-19-related issue."
The CAI South Carolina Legislative Action Committee has expressed support for a bill that would grant associations limited immunity from lawsuits if guidelines from the Centers for Disease Control and Prevention, state mandates, and local ordinances are followed regarding pool operations, according to Kristian, who is the LAC's federal liaison and secretary.
Matt D. Ober, partner at Richardson|Ober|DeNichilo in Pasadena, Calif., and a fellow in CAI's College of Community Association Lawyers (CCAL), says that associations shouldn't use waivers as a fail-safe protection against COVID-19-related lawsuits. Waivers will not protect the association from liability if boards fail to have the required protocols and procedures to mitigate COVID-19 in place before opening an amenity or declining to establish why the protocols are not necessary after exercising proper business judgment, he explains.
"Waivers provide disclosure to the resident or guest using the facility that they knowingly assume the risks associated with the facility's use," says Ober, adding that in the case of swimming pools, it is unlikely if not impossible for a resident to prove that they contracted the virus while using the facility or because the association did not follow a certain protocol.
As with all legal concerns, a signed waver is one tool for associations to mitigate potential liability stemming from COVID-19, according to Kristian. "It places the owner, resident, or guest on notice that there is a danger and, by signing the waiver, they are accepting the risk. Whether it will hold up in court is yet to be determined, and I hope we will never need to defend the association from such a lawsuit." Kristian also believes protocols are prudent for everyone's safety until more people become vaccinated against COVID-19.
Association boards should continue to exercise proper business judgment, when making decisions in the best interest of the community regarding whether to open an amenity while considering the circumstances, notes Ober. "If an amenity cannot be safely opened and operated during the pandemic, then keep it closed. Otherwise, if it's opened under the proper protocols and safety measures, I don't see the benefit to the association of requiring a waiver," says Ober.
HOAresources.com explores questions and comments from community association members living in condominiums, homeowners associations, and housing cooperatives. We then assemble trusted experts to provide practical solutions to your most commonly asked, timely questions. We never use real names, but we always tackle real issues. Have a question or comment about your community association? Submit here for consideration:
Get More Expert Advice
Join CAI's online community for access to the industry's most in-demand community association resources.
Thousands of your peers are sharing advice.