Tips for Handling Community Protest Signs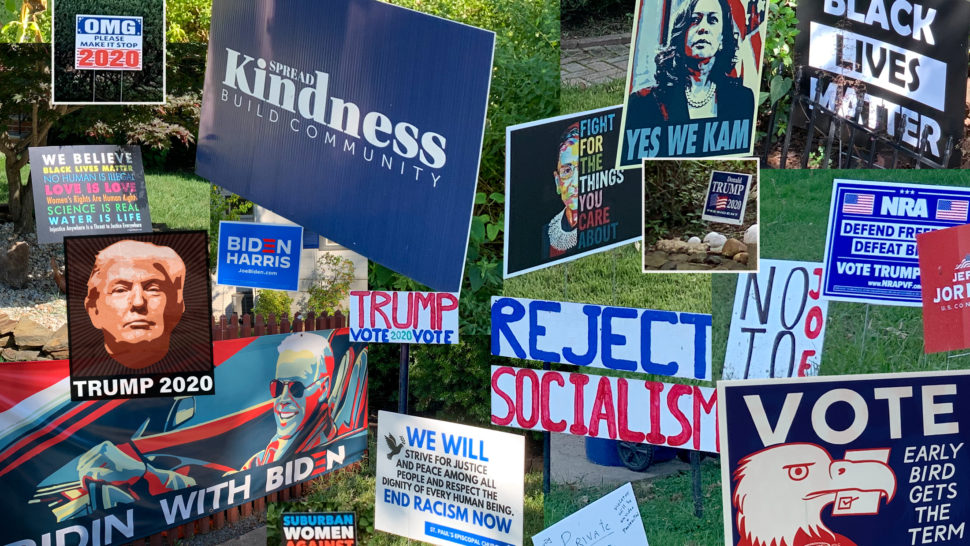 How should we handle Black Lives Matter and Blue Lives Matter signs? Are they considered political signs, and would that grant them special protections?
Handling signage within a given community starts with the restrictions set forth in the governing documents. If the restrictions include prohibiting all signs regardless of content, Black Lives Matter or Blue Lives Matter signs should not be allowed. Signs are not permitted whether they are considered political or not; there is no constitutional right to display political signs within a private, deed-restricted community.
However, if the community's governing documents, a state law, or a local ordinance require that the association allow owners to display political signs, the wording of the restriction or legislation must be analyzed.
For example, a restriction or legislation on political signage may only pertain to issues and candidates that are the subject of an upcoming election, which may require that owners be allowed to display signs in favor or against a given issue or candidate for a specified time period before and after the election. In that case, the signage provisions likely do not extend to Black Lives Matter or Blue Lives Matter signs.
If the applicable restriction or law provides that political signs are allowed with little, if any, further qualification or definition, the board is best served permitting Black Lives Matter and Blue Lives Matter signs, with consistency being paramount. Black Lives Matter signs show support for a social movement centering around civil rights and equality. Blue Lives Matter signs reflect support for those who protect and serve. Both signs reflect topics that have become politicized and the subject of much debate over the past few years. A law review-type article could analyze whether the signs are political and still not come to a definitive conclusion.
Because of this, if a given restriction requires the community to allow political signs and is in a jurisdiction where the rule of interpretation (in case of ambiguity) is that the provision is to be interpreted in favor of the least restrictive use of an owner's property, the board should permit the display of the signs. A reasonable argument exists that they are political, at least in the current climate, and must be permitted.
HOAresources.com explores questions and comments from community association members living in condominiums, homeowners associations, and housing cooperatives. We then assemble trusted experts to provide practical solutions to your most commonly asked, timely questions. We never use real names, but we always tackle real issues. Have a question or comment about your community association? Submit here for consideration:
Get More Expert Advice
Join CAI's online community for access to the industry's most in-demand community association resources.
Thousands of your peers are sharing advice.