What New Mask Guidance Means for HOAs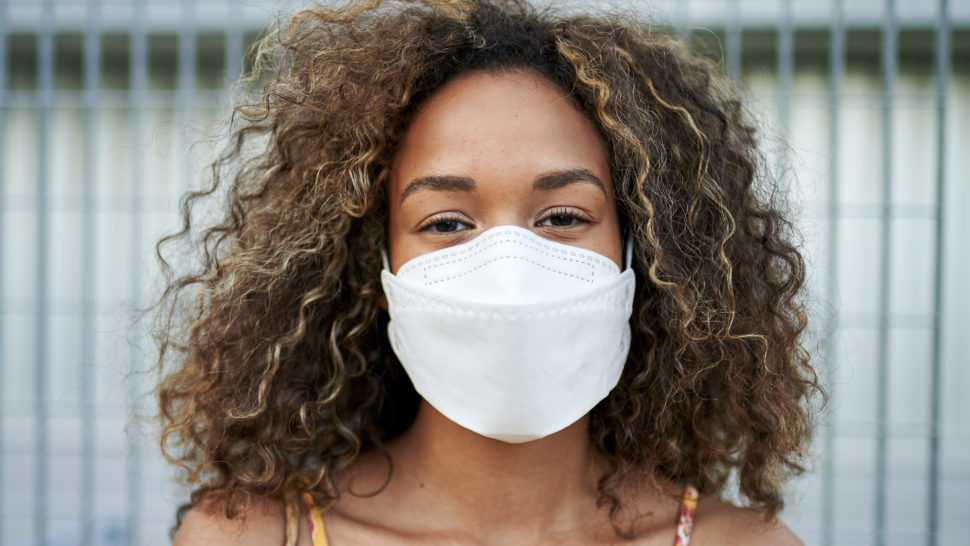 The Centers for Disease Control and Prevention updated its COVID-19 guidance on July 27 as cases of the Delta variant surge in the U.S. The agency now recommends that fully vaccinated individuals wear face masks in public indoor settings regardless of the level of transmission.
What does this new guidance mean for homeowners associations and condominiums as community pools, clubhouses, and gyms have reopened?
Current CDC guidance should always be a critical data point as communities formulate their rules for use of face coverings in their community, explains Brendan P. Bunn, community association attorney and shareholder at Chadwick, Washington, Moriarty, Elmore & Bunn in Fairfax, Va., and a fellow in CAI's College of Community Association Lawyers (CCAL). "It is important to remember that the CDC only makes recommendations as to masking. It is the states that can pass laws or executive orders that are binding on associations in that state," he says.  
"Even before this revised guidance, it has been my view that associations have generally been free to enact their own masking rules, given that the pandemic is still present and so many people remain unvaccinated," says Bunn. "If an association wants to be more restrictive based on the community's demographics or the state of the pandemic in their locality, it usually can be as long as the board's rulemaking authority is sufficient under the governing documents or state law."
Steve Horvath, a board member at Parc-Belltown Condominium in Seattle, says his community of 185 units had been following Washington state's COVID-19 mandates. "We adopted state mandates that required masking but those were lifted in June. We then moved to asking only unvaccinated residents to mask in common areas," he explains.
The biggest problem, according to Horvath, is enforcing mask mandates. "We can't verify who is vaccinated and who isn't," he adds. "I certainly hope we have another conversation about putting masking back in place. Public health and safety are the reasons that drive our decision as a board."
Community association boards and managers should verify local or state health orders to determine if there are specific masks mandates for their area, says Matt D. Ober, partner at Richardson|Ober|DeNichilo in Pasadena, Calif., and a CCAL fellow. "Community association boards and managers should work with legal counsel to interpret and apply the guidance and orders for their particular community." For example, Los Angeles County mandates masks for all indoor public settings and in public and private businesses and meetings, and all individuals are required to wear masks regardless of vaccination status, he adds.
Bunn recommends that associations revisit their current face mask rules to determine if a change is needed. "The key is for the board to have clearly drafted and reasonable rules, preferably with signage that reminds residents so they have opportunity to comply," he explains. "Residents who are non-compliant should be treated in an even-handed and fair manner, but firmly, as these masking rules help keep everyone safe."
HOAresources.com explores questions and comments from community association members living in condominiums, homeowners associations, and housing cooperatives. We then assemble trusted experts to provide practical solutions to your most commonly asked, timely questions. We never use real names, but we always tackle real issues. Have a question or comment about your community association? Submit here for consideration:
Get More Expert Advice
Join CAI's online community for access to the industry's most in-demand community association resources.
Thousands of your peers are sharing advice.