How Will Pools Operate During COVID-19?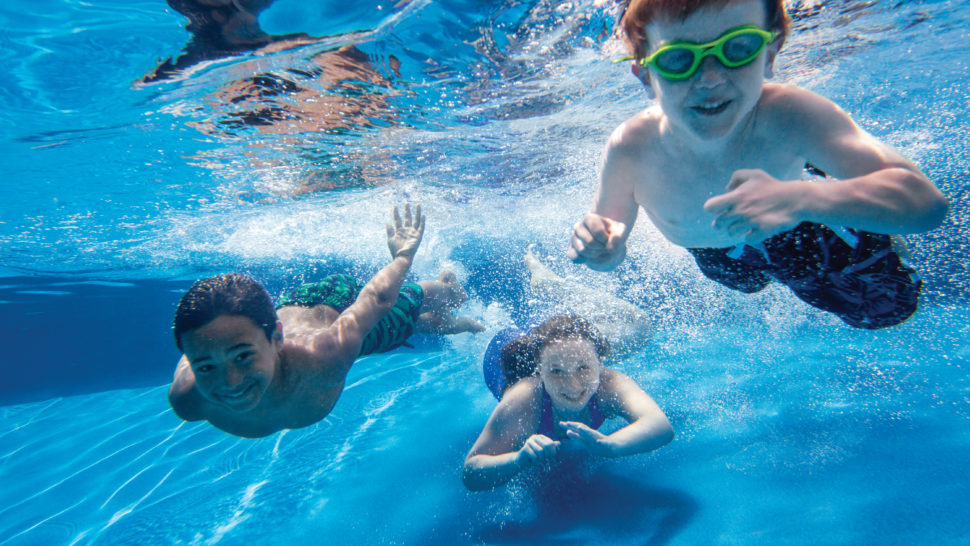 More than 97% of community associations have a pool, according to a recent CAI survey. With summer fast approaching, homeowners association boards and residents are wondering if pools can open in light of the COVID-19 pandemic.
Nearly 40% of community pools didn't open in 2020 because of COVID-19 concerns, according to the survey of nearly 1,000 CAI members. An overwhelming 60% cited fear of exposure to legal liability as the main reason for keeping the pool closed for the entire summer.
Opening a pool during the pandemic is no simple task. Every community is different, and each board must make the decision to open based on whether it has the resources to comply with guidelines from the Centers for Disease Control and Prevention, state mandates, and local health orders, says Matt D. Ober, partner at Richardson|Ober|DeNichilo in Pasadena, Calif., and a fellow in CAI's College of Community Association Lawyers (CCAL).
In addition, an association board must evaluate whether it has the funds for signage, paying staff to serve as pool monitors, and for frequent cleaning and disinfecting to safely open the community pool, notes Ober.
More than half of respondents say pools will open as scheduled this summer with new practices and protocols to operate safely. Roughly 70% will require residents to socially distance in the pool and the surrounding area, 68% will display signage warning of the risks of COVID-19 transmission, and 64% say they will enforce limited capacity for pool use.
As of April 27, the CDC's updated guidelines for fully vaccinated Americans note that people who have received their required doses can participate in outdoor activities without wearing a face covering, except if they are in a crowded area or venue. Face masks are still recommended to be worn in indoor shared spaces.
Will associations ask for residents to provide proof of having been vaccinated against COVID-19 before they use the pool or common areas this summer?
An overwhelming majority of those surveyed say they will not require COVID-19 vaccines to use the pool. Only 3% say they will require employees and contractors working in the association to be vaccinated.
There are several concerns about requiring that a resident disclose they were vaccinated because of their right to privacy in not having their medical history made public or disclosed to third parties, according to Ober. Although HIPAA laws do not apply to private entities such as community associations, expectations of privacy and confidentiality must be considered. 
HOAresources.com explores questions and comments from community association members living in condominiums, homeowners associations, and housing cooperatives. We then assemble trusted experts to provide practical solutions to your most commonly asked, timely questions. We never use real names, but we always tackle real issues. Have a question or comment about your community association? Submit here for consideration:
Get More Expert Advice
Join CAI's online community for access to the industry's most in-demand community association resources.
Thousands of your peers are sharing advice.