What to do When Vaccinated Residents Won't Wear Masks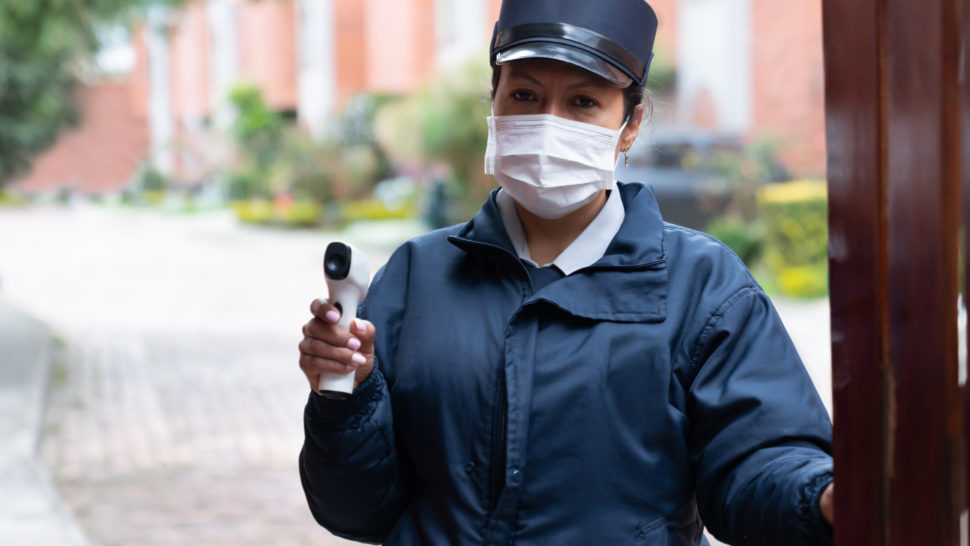 As the COVID-19 vaccine rolls out across the country and more people receive their shot, CAI board members are seeing a new trend: Vaccinated residents who do not want to wear masks. The evolving topic of mask wearing continues to create many questions and concerns for board members.
Even as more people receive their vaccine, COVID-19 guidelines remain the same: handwashing, social distancing, and mask wearing. New Centers for Disease Control and Prevention guidelines allow fully vaccinated people to gather indoors in small groups. They can also meet with unvaccinated people from one other household.
However, vaccinated residents still need to take precautions. They are encouraged not to gather in large groups and should wear a mask in public spaces and around high-risk individuals, according to the CDC.
Currently, it is unclear if reasonable accommodations under the federal Fair Housing Act apply to mask-adverse, vaccinated residents. Marshal Granor, managing partner at Granor & Granor in Yardley, Pa., and a fellow in CAI's College of Community Association Lawyers (CCAL), views an accommodation as a reasonable change to a community's rules or a physical alteration needed to assist a person with a disability.
"Not wearing a mask in the elevator because you have a vaccine is not an accommodation," says Granor. If a resident requires a mask accommodation, they must submit a formal request, he adds.
Vaccinated residents who refuse to wear face coverings also are calling for amenities like pools, fitness centers, and clubhouses to reopen—which could expose associations to liability, explains Granor. "Waivers may or may not help protect the board and association from lawsuits by people who contract the virus," he says, "The risk to associations, especially their boards, remains real."
If associations choose to reopen their amenities, they must adhere to local, state, and federal guidelines in addition to determining the costs of extra precautions for reopening.
Boards should continue communicating the importance of social distancing and face mask protocols to residents. Granor advises to use posters to remind residents to wear a mask in common areas and placing floor markers in elevators to show where to stand to keep socially distanced.
These visual cues may prevent boards from needing to confront every resident not wearing a mask. "It won't do it for everyone, but it is easier to stand in the middle of the elevator when there are circles on the floor in each corner," says Granor.
CAI has free templates and guides for communicating COVID-19 resources and news with residents.
HOAresources.com explores questions and comments from community association members living in condominiums, homeowners associations, and housing cooperatives. We then assemble trusted experts to provide practical solutions to your most commonly asked, timely questions. We never use real names, but we always tackle real issues. Have a question or comment about your community association? Submit here for consideration:
Get More Expert Advice
Join CAI's online community for access to the industry's most in-demand community association resources.
Thousands of your peers are sharing advice.