How to Keep HOA Playgrounds Safe this Summer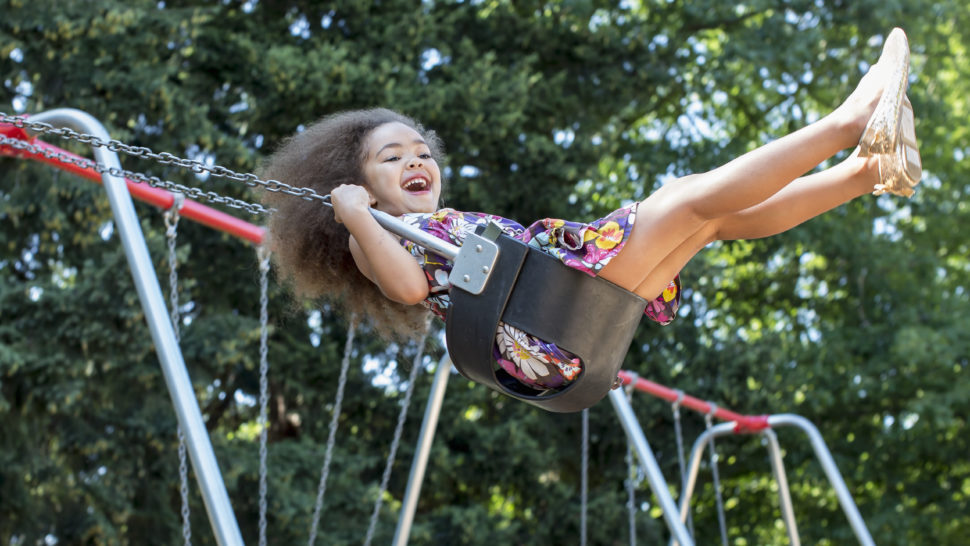 This summer, playgrounds will look a little different as children will have to practice social distancing due to the COVID-19 pandemic. Many homeowners associations are already limiting the number of people allowed in common areas at one time so that everyone can stay at least 6 feet apart.
Based on information developed by the Centers for Disease Control and Prevention, community associations should consider the following recommendations when deciding to reopen playgrounds.
Limit playground use to residents and try to avoid large groups.
Clean and disinfect high-touch surfaces between uses or at least daily, and encourage all parents and children to wash their hands often, cover their coughs and sneezes, and avoid touching their faces.
Ask parents to bring and use their own disinfectant supplies for when children are done playing and encourage the use of face masks for those over the age of 2.
Consider closing or preventing access to certain elements that are difficult to clean and disinfect.
Maintain restrooms that remain open and ensure they have functional toilets, clean and disinfected surfaces, and handwashing supplies.
The National Program for Playground Safety recommends that parents and caregivers double-check that the equipment is anchored safely in the ground and all equipment pieces are in good working order, as well as keep an eye out for rust, splinters, or missing parts. Ropes used as part of playground equipment must be secured on both ends. They also should be advised that strings on clothing or ropes used for play can cause accidental strangulation if caught on the equipment.
It may sound obvious, but it's important to check for hot surfaces on playground equipment before allowing children to play. If shade structures don't protect the equipment from the sun, the surface can become hot enough to burn skin.
Like pools that put signs up when no lifeguard is on duty, playgrounds should follow suit, says Michael McKelleb, an attorney with Angius & Terry in Las Vegas. He recommends playgrounds display disclaimers that restrict equipment use by age or weight.
"When someone over the weight limit uses the play set and it breaks, he or she was on notice; and the association likely will not be liable for any injuries because they ignored a warning," adds McKelleb.
Having a solid insurance plan is an association's best defense against playground injuries. Coverage depends on the community, its size, amenities, and risks, explains Clifford J. Treese, CIRMS​, founder of Association Data and a CAI past president. An association's insurance should cover all common areas, not just pool and playground equipment.
"A board with several industry professionals may want higher liability insurance limits because they have a better understanding of the risks," says Treese. "Associations with substantial amenities like swimming pools, playgrounds, or fitness centers might look for higher limits above $1 million, which is the typical commercial general liability coverage."
Disclaimer: This information is subject to change. It is published with the understanding that Community Associations Institute is not engaged in rendering legal, accounting, medical, or other professional services. If legal advice or other expert assistance is required, the services of a competent professional should be sought.​
HOAresources.com explores questions and comments from community association members living in condominiums, homeowners associations, and housing cooperatives. We then assemble trusted experts to provide practical solutions to your most commonly asked, timely questions. We never use real names, but we always tackle real issues. Have a question or comment about your community association? Submit here for consideration:
Get More Expert Advice
Join CAI's online community for access to the industry's most in-demand community association resources.
Thousands of your peers are sharing advice.